(Last Updated On: August 18, 2022)
This Oreo chocolate milkshake is a delicious and easy way to enjoy your summer! With an Oreo in about every bite and lots of tasty chocolate ice cream, this Oreo shake recipe is perfect for chocoholics and Oreo lovers alike! If you don't like Oreos or chocolate, this Oreo chocolate milkshake recipe might change your mind!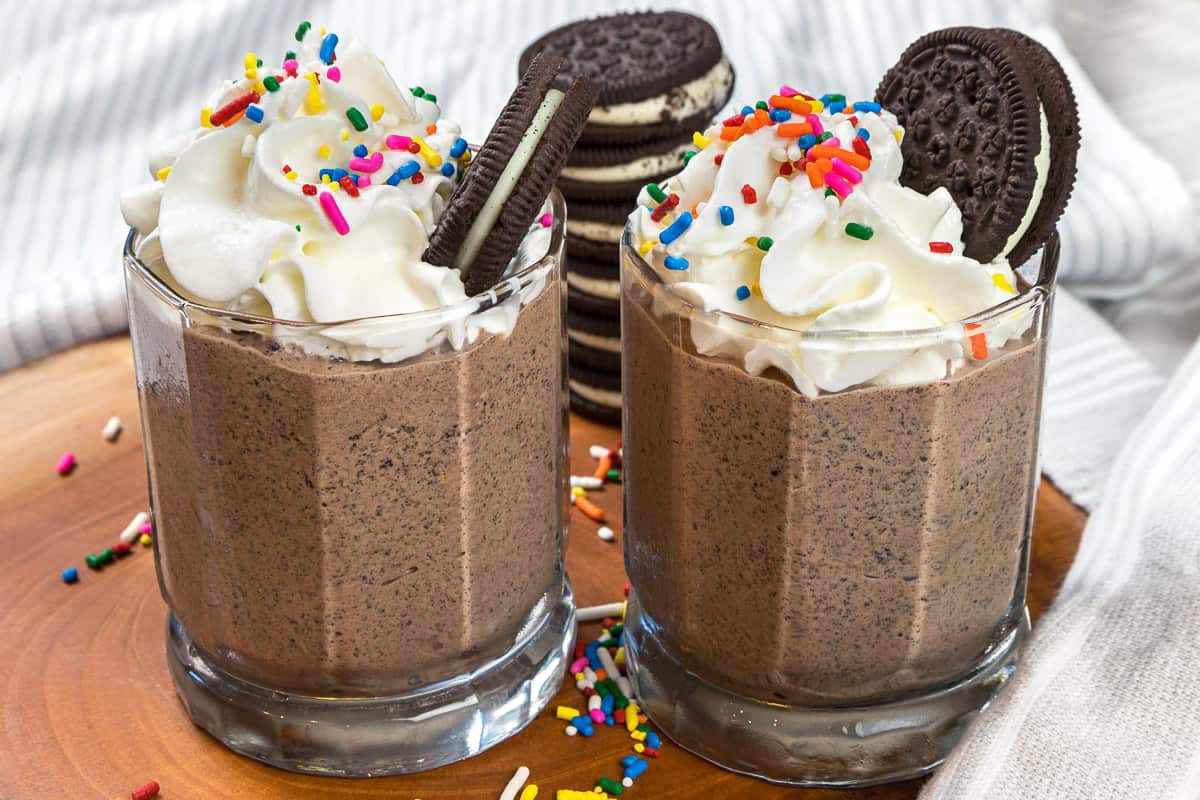 🔑 Key Ingredients
1/2 cup 2% milk
20 Oreo Double Stuf (regular or double stuf)
6 cups of chocolate ice cream
Whipped cream – optional
Rainbow sprinkles – optional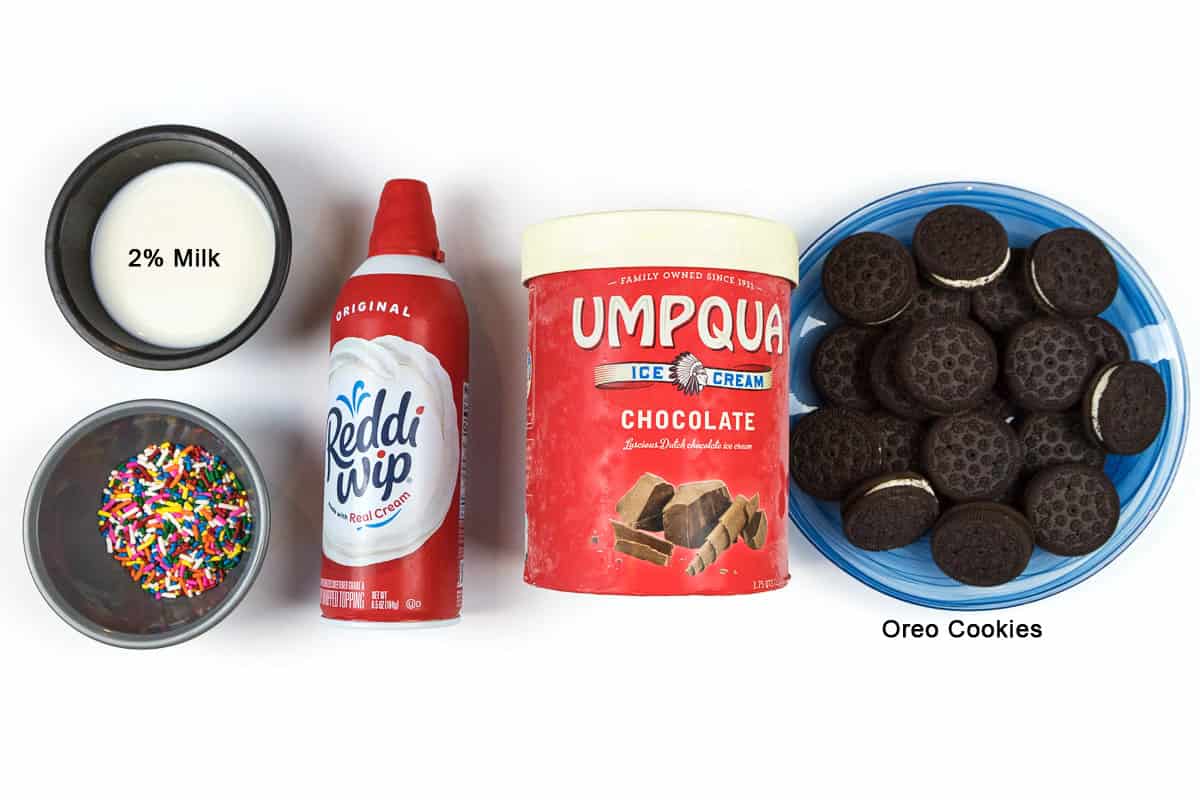 🥤 How to Make the Oreo Chocolate Milkshake (Step-by-Step Instructions with Detailed Photos)
Step 1. Break the Oreos
First, break the Oreos by hand. It will work best if you try to break them into fourths. Then, set these to the side for now.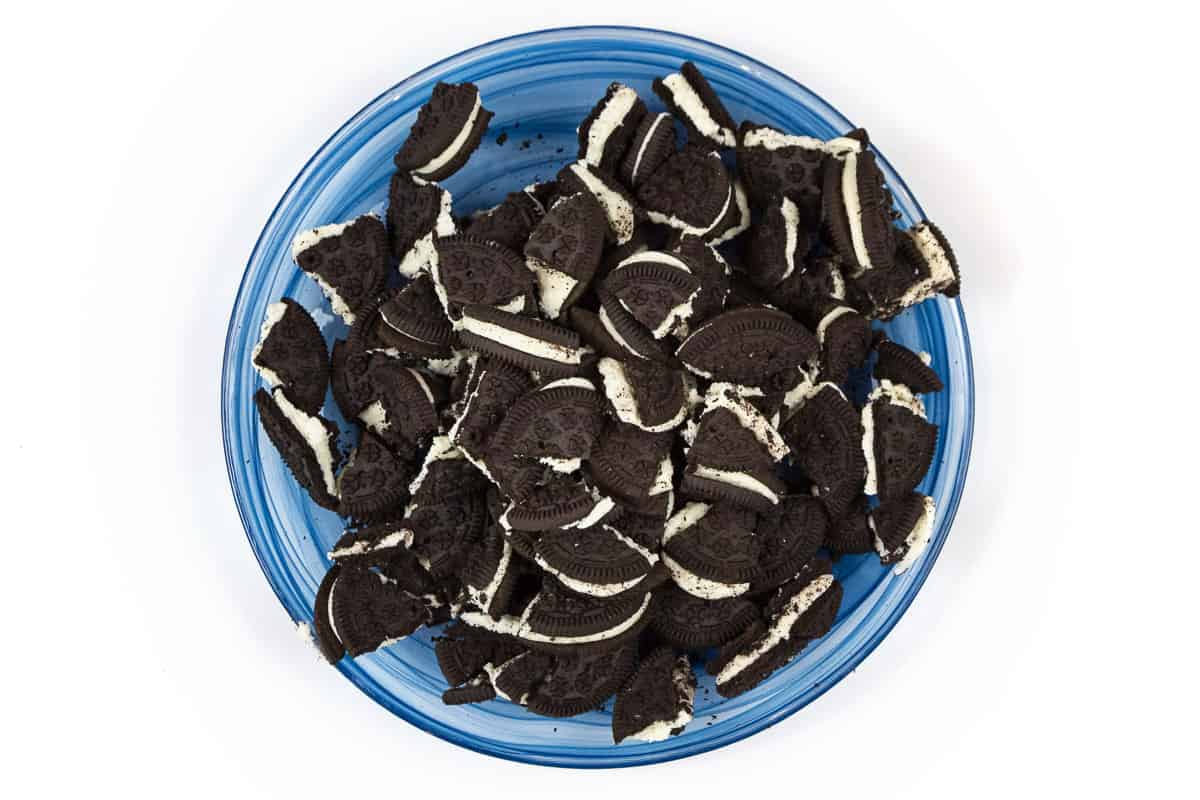 Step 2. Measure the Ice Cream
Secondly, measure six cups of chocolate ice cream. You can do that by using a measuring cup or the six-cup line on the blender. Remember, it doesn't have to be perfect!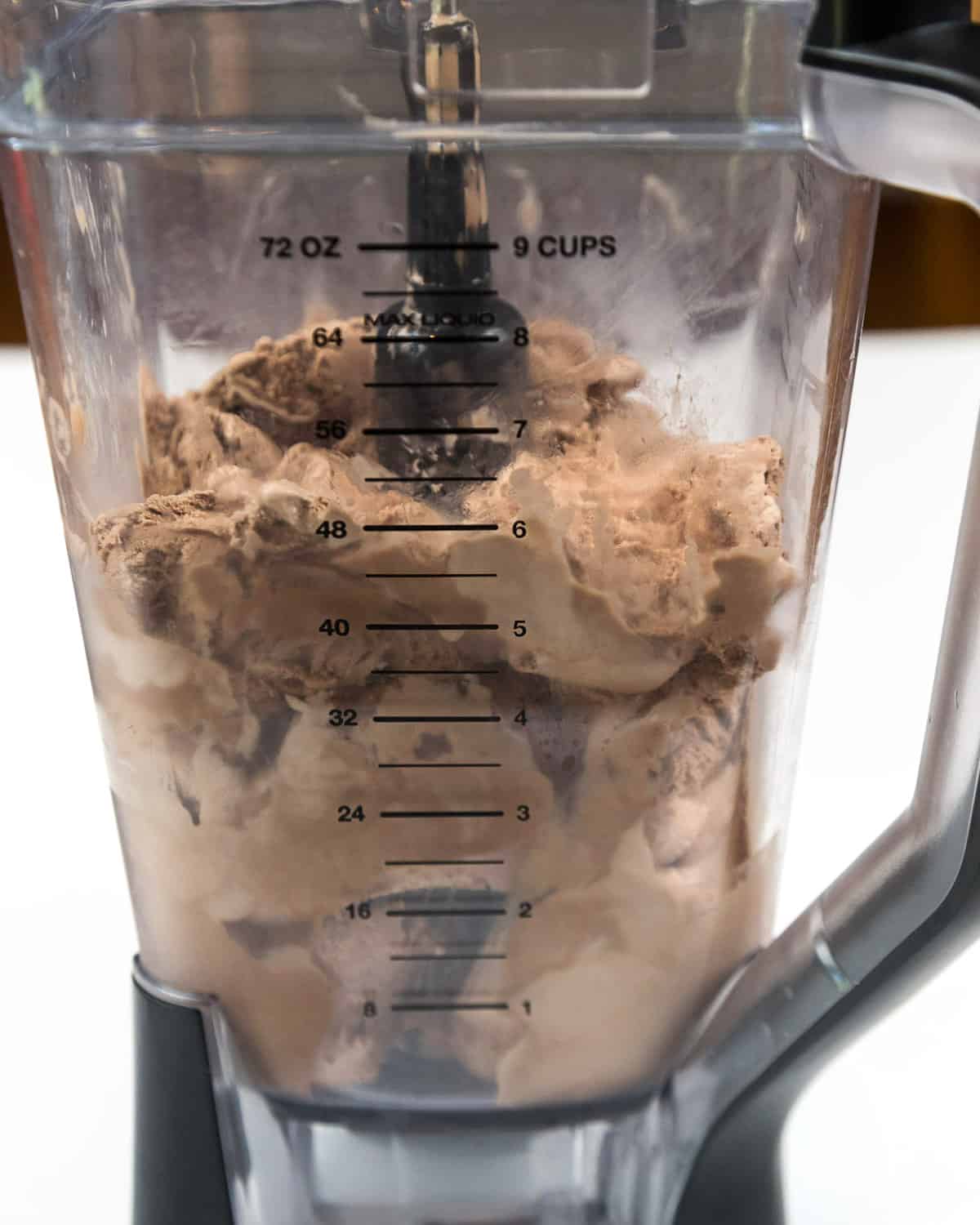 Step 3. Add the Milk
Next, add 1/2 cup of 2% milk (or whatever type you prefer), and pour it on top of the ice cream. After that, blend the ice cream and milk on pulse until smooth. If you want your milkshake to be thicker, add less milk. If you want it to be less thick, add more milk.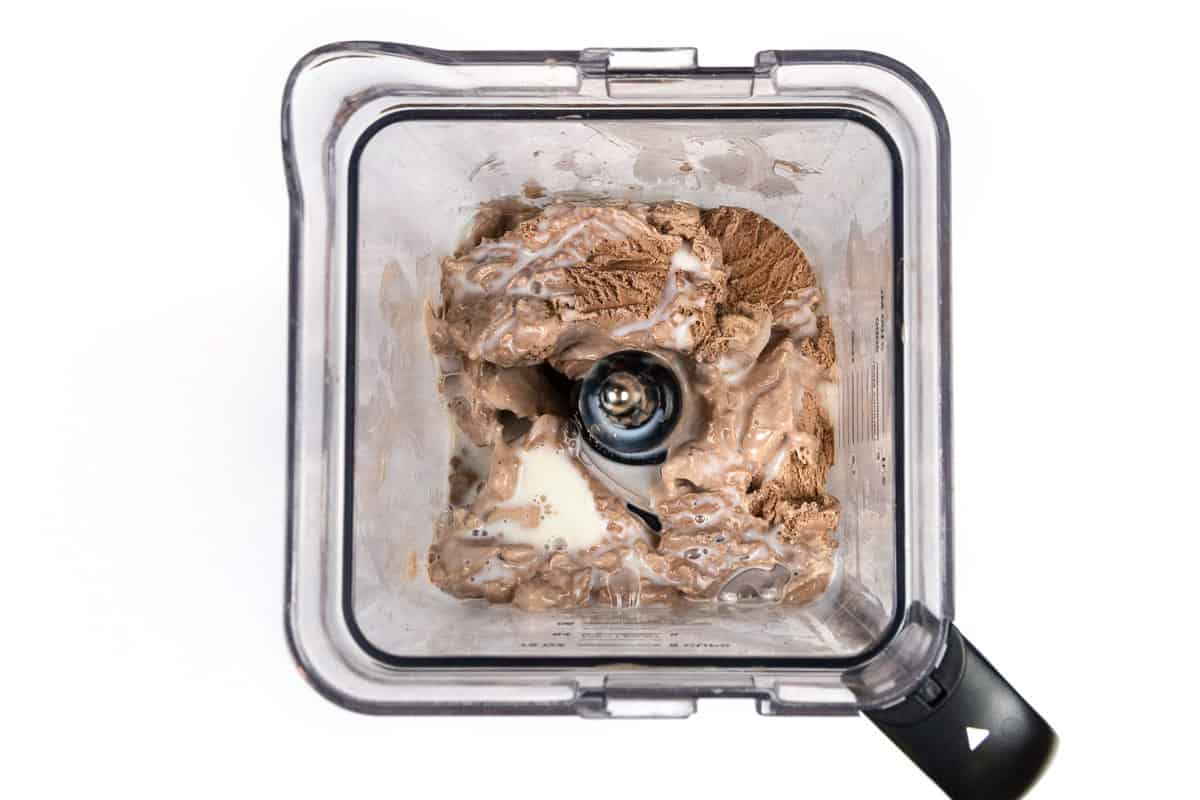 Step 4. Add the Oreos
Now, take the Oreos you broke earlier, and add them to the milk and ice cream mix.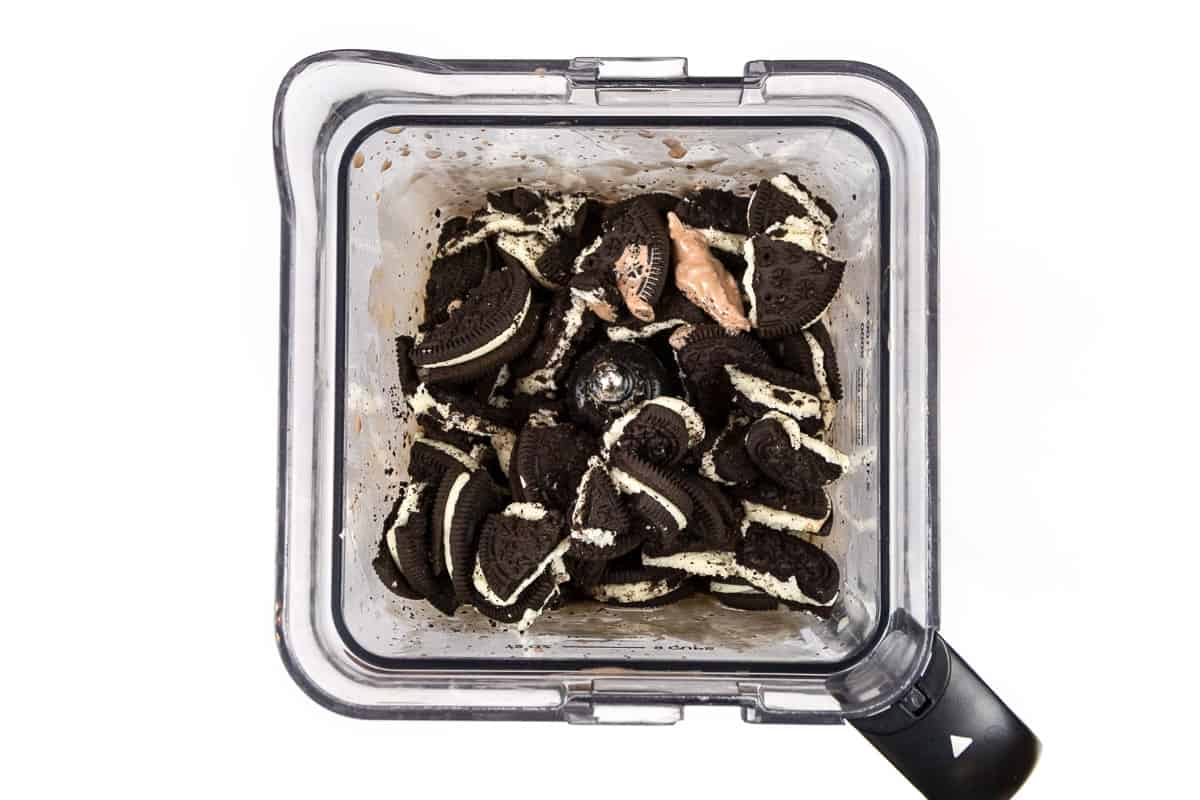 Step 5. Blend the Milkshake
Put the milkshake on speed one for about 30 seconds, then press pulse a few more times until the Oreos are the size you desire. You may need to push down some stubborn Oreos with a spoon, then blend some more.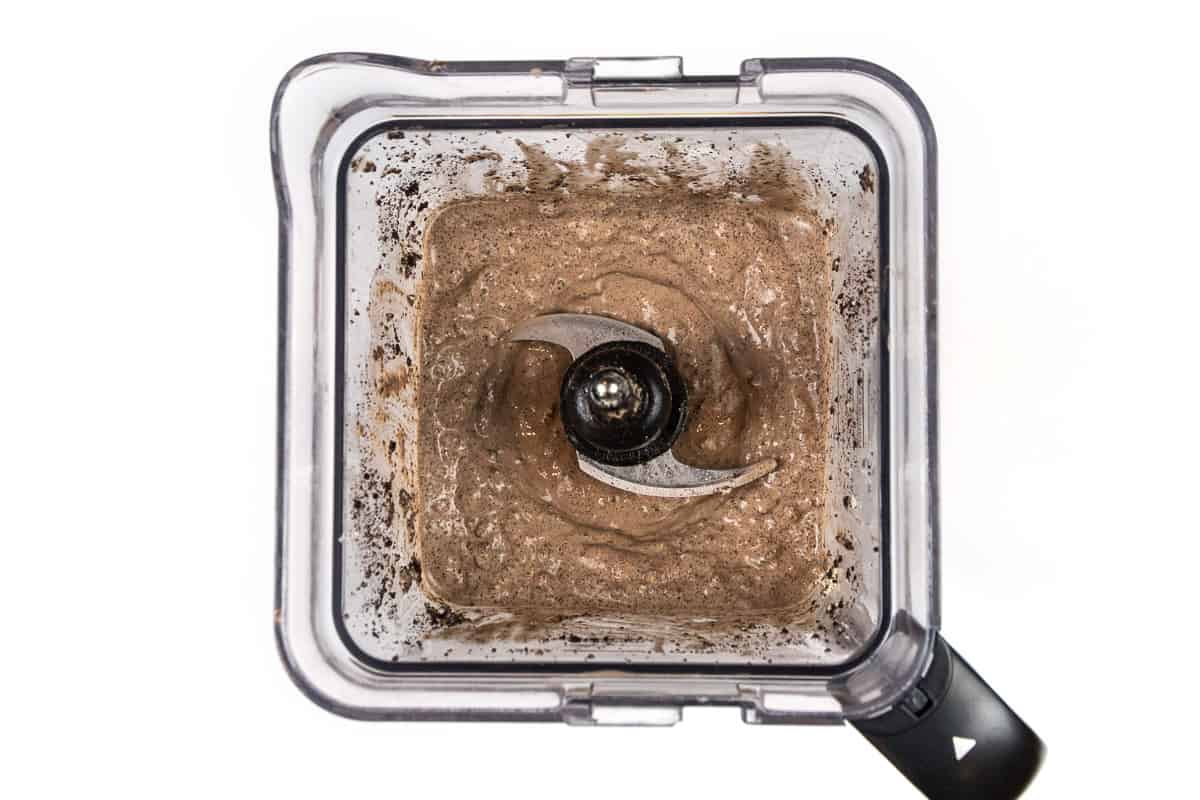 Step 6. Divide the Oreo Chocolate Milkshake
Lastly, pour the milkshake into glasses and add whipped cream, chocolate sauce, and sprinkles if you want. Enjoy!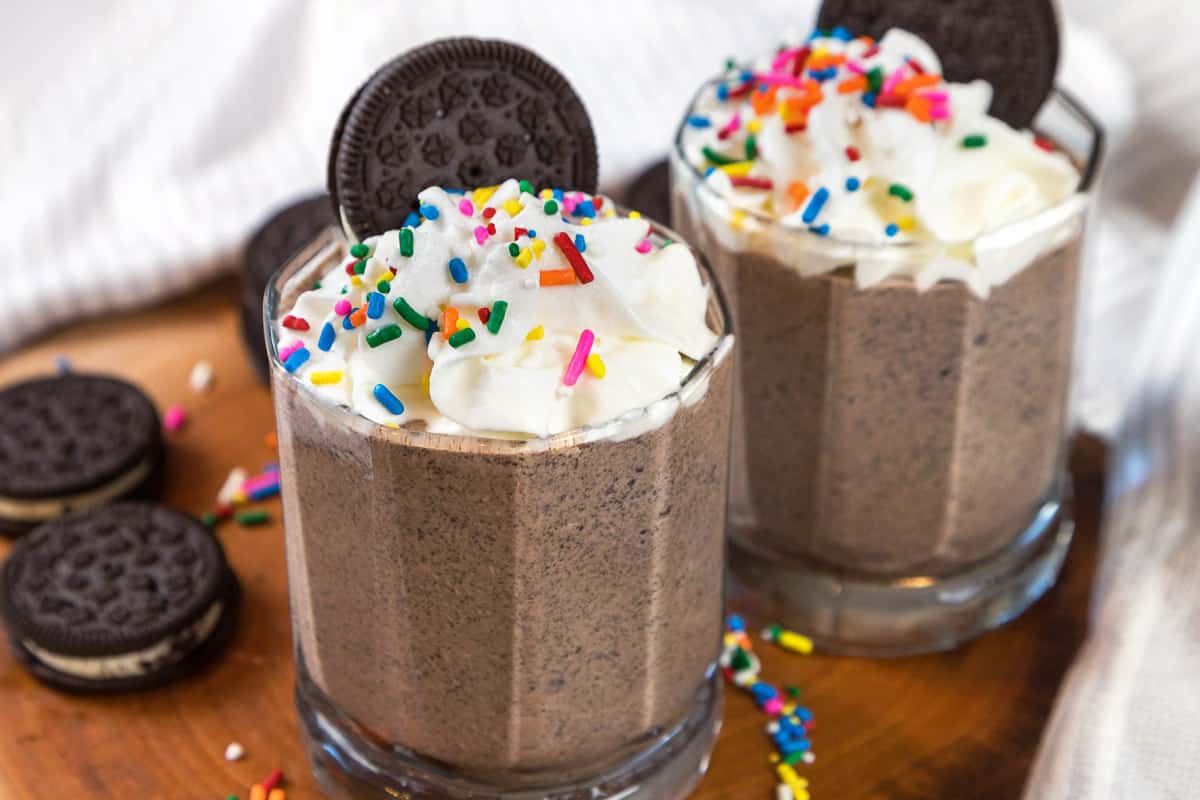 ❓ FAQ's
Can You Make an Oreo Chocolate Milkshake Without Ice Cream?
To make an Oreo Chocolate Milkshake without ice cream, blend 20 Oreo's, and 1/2 cup of cold chocolate milk straight out of the fridge.
Can You Use Different Types of Oreos?
Yes, you can use different types of chocolate sandwich cookies like double stuffed or regular, or even other brands like Hydrox or Oreos.
💭 Final Thoughts
With plenty of Oreos and lots of chocolate, this Oreo chocolate milkshake will definitely turn your frown upside down! It's a perfect summer treat that can also be enjoyed throughout the year! To make the Oreo chocolate milkshake even better, use chocolate syrup, whipped cream, and sprinkles!
💖 Other Dessert Recipes You'll Love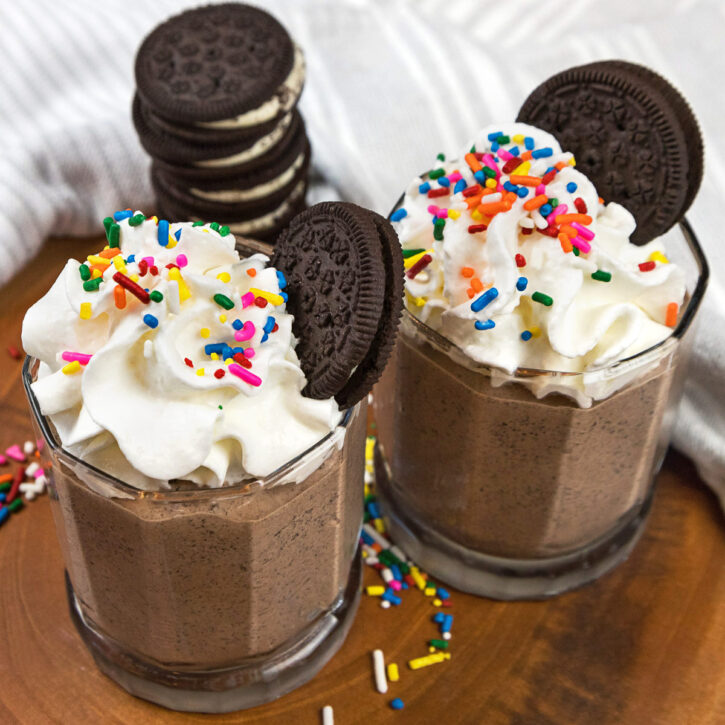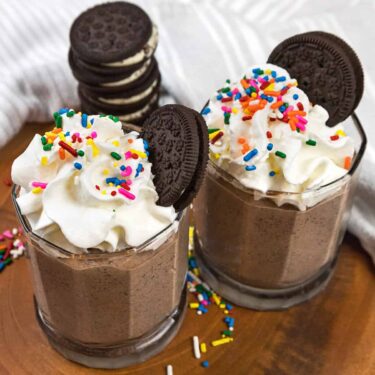 Oreo Chocolate Milkshake
An easy Oreo chocolate milkshake recipe that is delicious and will show your taste buds your new favorite dessert! It has the perfect amount of Oreos and chocolate combined so that you will keep wanting more and more!
Ingredients
1/2

cup

milk

(2% or whatever type you prefer)

20

Oreo cookies

(regular or double stuffed)

6

cups

chocolate ice cream

Whipped cream

(optional)

Rainbow sprinkles

(optional)
Instructions
Break the Oreo cookies by hand into fourths and set them aside.

Put the chocolate ice cream into the blender.

Add the Oreos, then blend.
Recipe Notes
Add less milk for a thicker milkshake and more milk for not as thick.
To make sure that your milkshake does not melt, put the cups in the freezer.
To make your Oreo chocolate milkshake better, consider adding chocolate syrup, mini marshmallows, whipped cream, rainbow sprinkles, maraschino cherries, and mini chocolate chips.
One of the smartest and most responsible little girls you'll ever meet. Kylie is on the student council at school and loves being involved in all kinds of sports and activities. She published her first post at 10 years old and is looking forward to writing many more!
More by Kylie ➜