(Last Updated On: August 18, 2022)
This powdered sugar icing recipe has only four ingredients in it, butter, powdered sugar, milk, and vanilla extract. It is super easy to make. It tastes like a cream frosting with the butter and vanilla added. This icing recipe is perfect for decorating sugar cookies. And it's terrific tasting when spread, drizzled, or spooned on many other desserts as well.
Making this icing at home, instead of buying frosting in the grocery store, gives you peace of mind knowing exactly what's in it.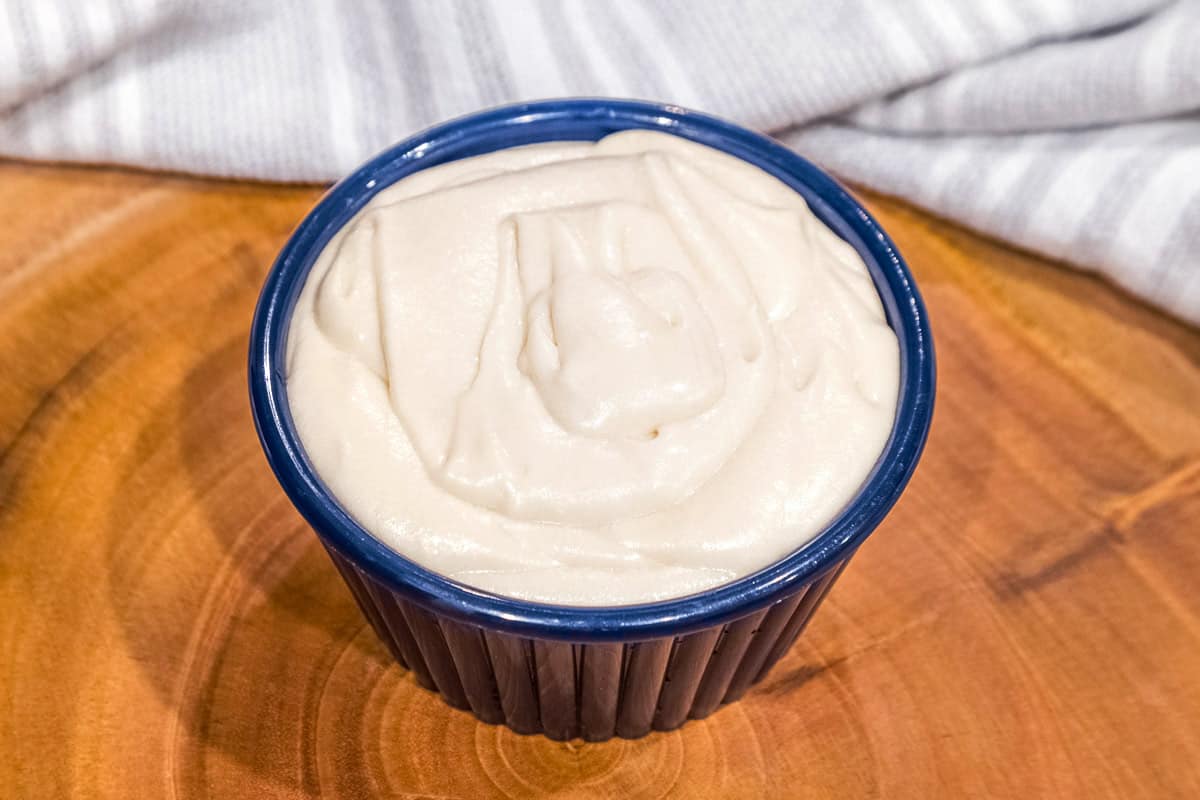 When I was a kid, my mother made this icing all the time for the frosting on cookies. It's the best sugar cookie icing there is! Sometimes, especially for the sugar cookies, my mom would use just a tiny squirt of red food coloring to color the icing pink. For some reason, it always seemed to taste better being pink. 🙂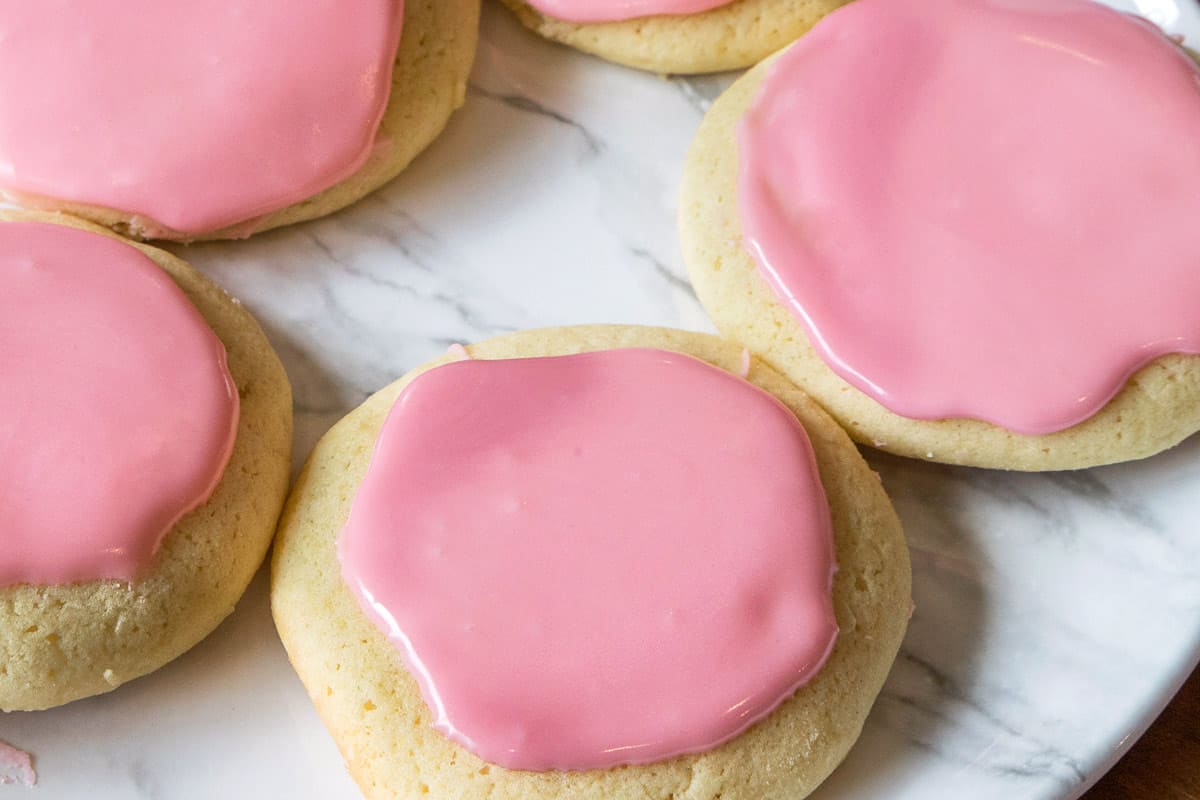 Note: The icing we are making is a little in between icing and glaze. Depending on how thick or thin you want your icing to be, just add more liquid for thinner icing, and less liquid if you need it thicker. Also, you can eliminate the butter and the vanilla extract if you prefer. There are even some recipes that use water instead of milk.
We like this powdered sugar icing recipe because of the added flavors the butter, milk, and vanilla extract give it. Without the milk, butter, and vanilla, and just using powdered sugar and water instead, the icing still tastes good, especially if you are drizzling the icing over something tasty and sweet in the first place.
🧁Key Ingredients
1/2 cup of butter – softened
3 cups powdered sugar
3 tablespoons of milk
2 teaspoons of vanilla extract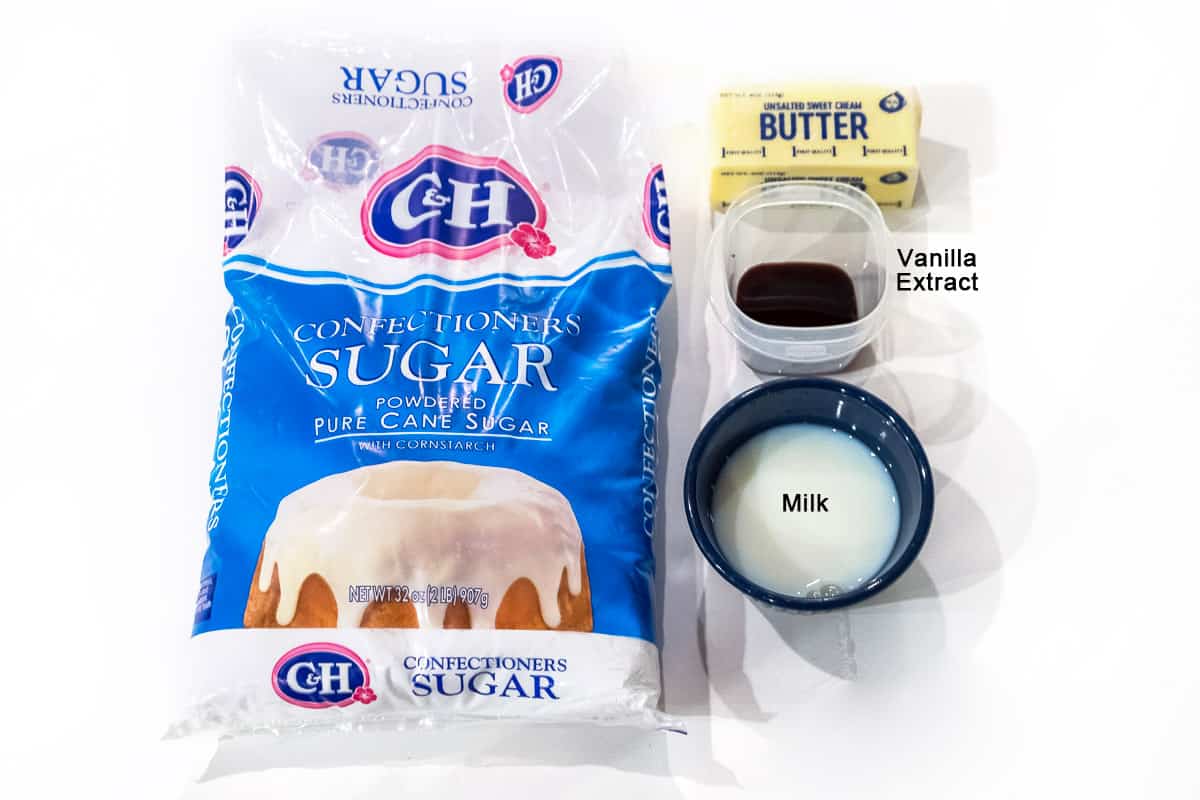 👩‍🍳How to Make Powdered Sugar Icing (Step-by-Step Instructions with Detailed Photos)
Step 1. Softened the Butter
In a medium-size microwave-safe bowl, melt 1/2 cup of butter in the microwave just until soft, which is about 20 seconds.
Step 2. Add the Powdered Sugar to the Softened Butter
Gradually add 3 cups of powdered sugar to the melted butter.
Note: If you want lump-free icing, sift the powdered sugar now using a sifter. For this particular icing, we did not sift the powdered sugar, and the icing turned out great.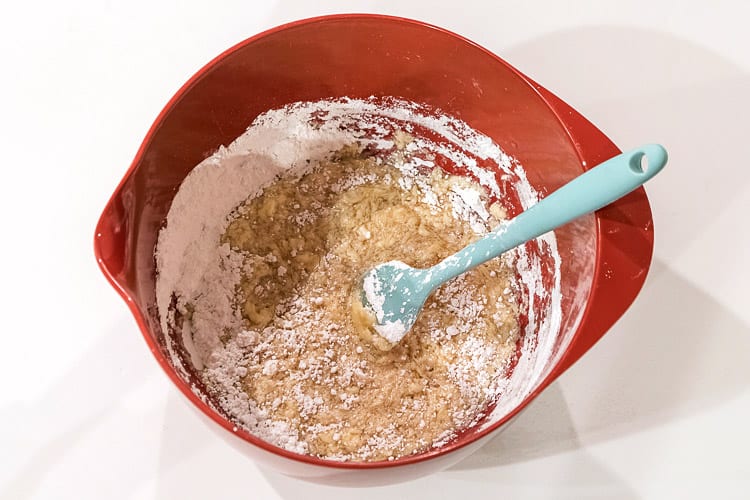 Step 3. Add the Milk and Vanilla Extract
Mix thoroughly 3 tablespoons of milk a little at a time together with the powdered sugar mixture. Add 2 teaspoons of vanilla extract and mix thoroughly. It is a lot easier if you mix the ingredients with a hand mixer if you have one. A spatula will work fine though.
Tip: Also, make sure to add the milk a little at a time. This gives you an idea of how thick or thin you want your icing to be. Maybe you won't need 3 tablespoons of milk, so go slow pouring while you are mixing so you can see the desired consistency or thickness you want.
You can substitute 1 teaspoon of almond extract instead of the 2 teaspoons of vanilla extract. Also, you can add 2 tablespoons of unsweetened cocoa powder to make chocolate powdered sugar icing.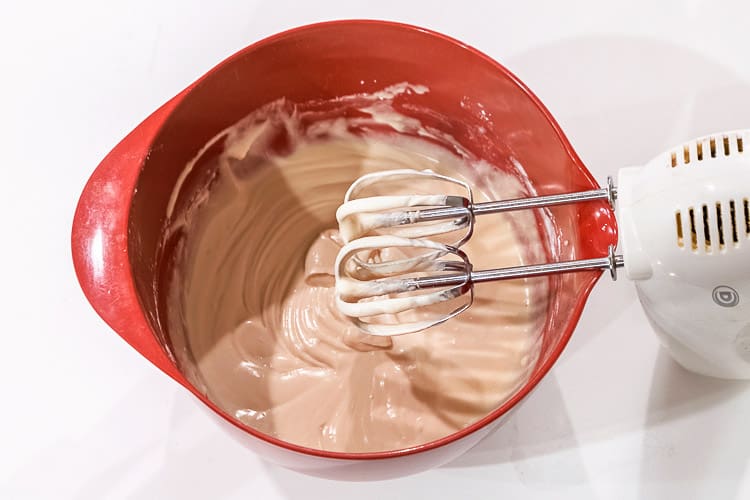 Remember that powdered sugar icing is so forgiving. Take the edge off the guesswork. If it's too thin for your liking, add less liquid and extra powdered sugar, or if it's too thick, add more liquid. When we made this loaf of applesauce cake, the powdered sugar icing was made a tad bit thinner, which spread over the top nice and even.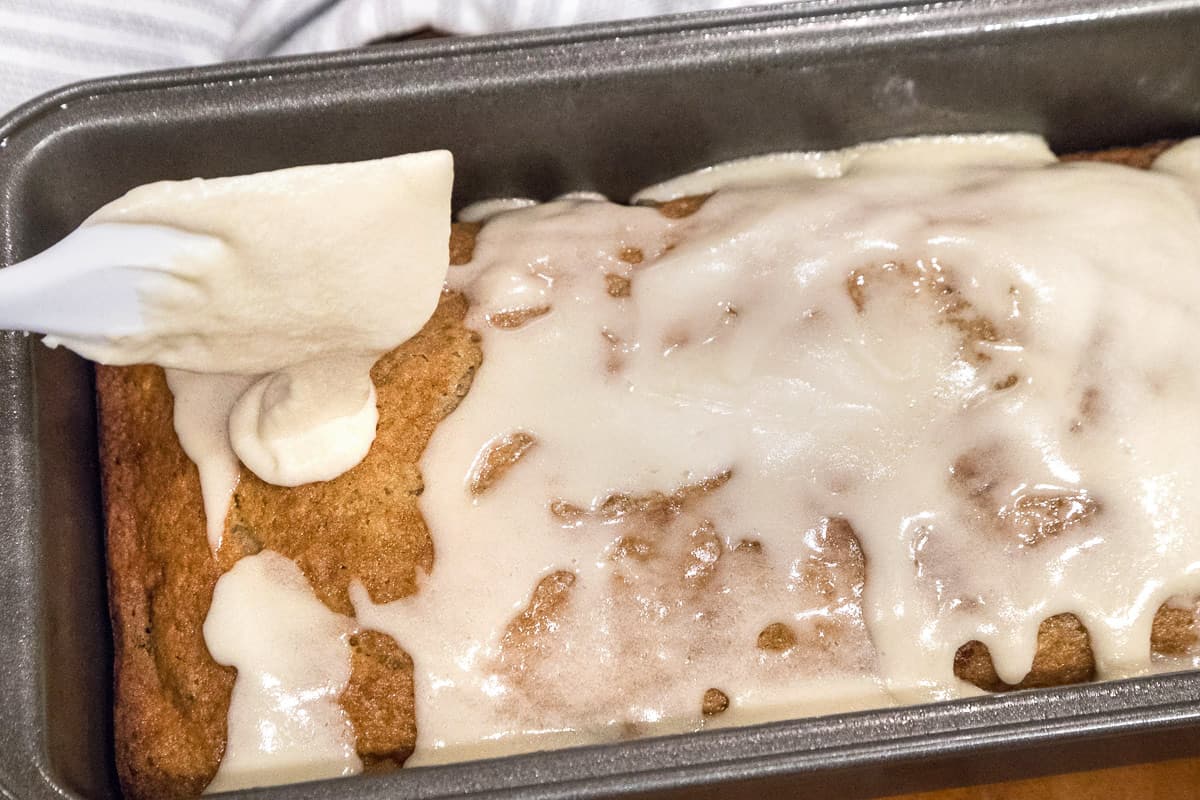 ❓ FAQs for this Recipe
Does Powdered Sugar Need to be Sifted?

In some cases, yes, powdered sugar needs to be sifted. You can use a sifter to do that. Depending on the type of icing or frosting you need, and the consistency and texture, sifting the powdered sugar helps to get all of the lumps out, making the powdered sugar finer for a smoother icing or frosting. However, we did not sift the powdered sugar in this recipe, only just stirred it thoroughly. Our icing turned out great for what we were using it for, which at the time, was to spread it over the top of this cherry coffee cake. Looks so good!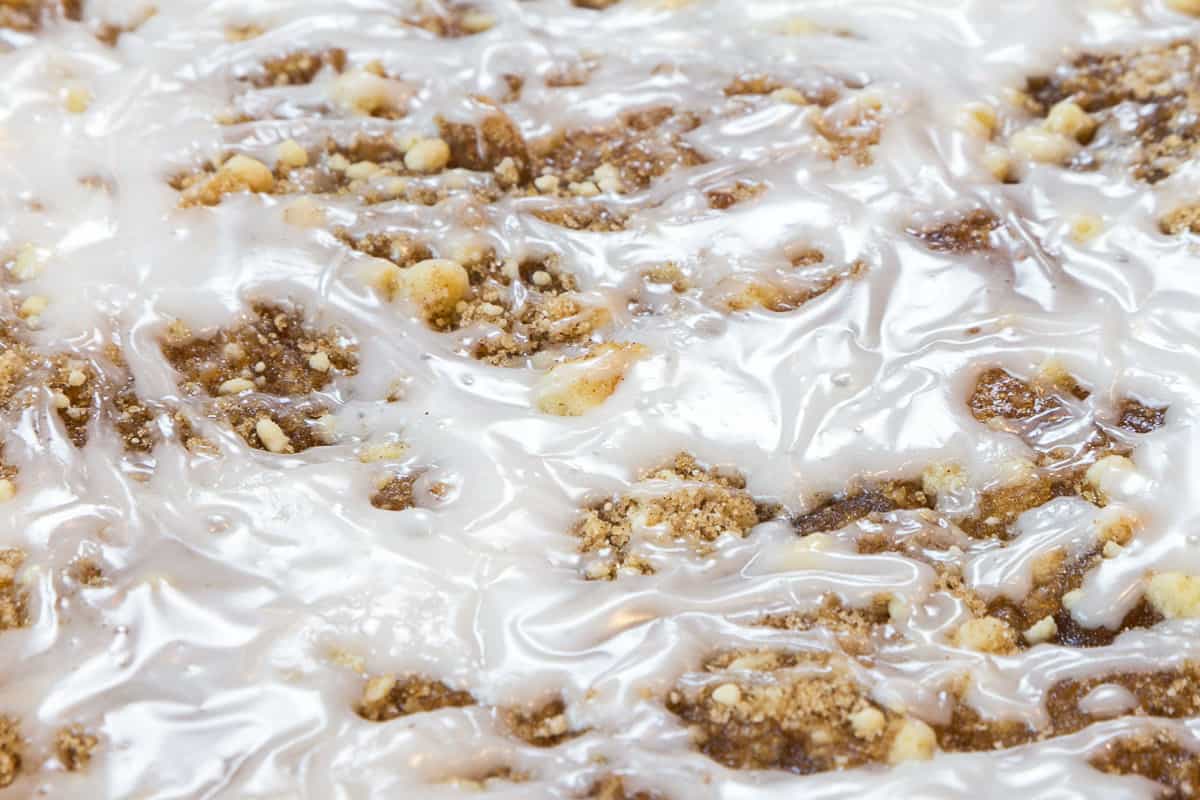 What is the Difference Between Frosting, Buttercream, Icing, and Glaze?

Frosting – Frosting is a thick creamy topping used to decorate desserts such as cakes, and cupcakes. Some of the basic ingredients are powdered sugar, butter, and a small amount of water or milk. Other ingredients are usually added for texture, color, and taste. There are many different recipes for frosting that you can make. One is buttercream.

Buttercream is thicker than powdered sugar icings and glazes. Buttercream frosting is made with powdered sugar and extra butter than icings and glazes. There are a few varieties of buttercream recipes using different ingredients, including orange juice or lemon juice. But they use less of the liquid you would use in icings or glaze, hence making it thicker. Some buttercream recipes even call for heavy cream in them. Buttercream frosting is easy to spread on cakes, cupcakes, muffins, and the like. You can make this buttercream frosting at home or buy it in the grocery store where all the cake mix and frostings are. Buttercream is the frosting most folks buy at the grocery store to decorate homemade birthday cakes and cupcakes.

Icing is prepared with powdered sugar and "more milk, water, or juice" making it thinner than frosting. Icing can be spread or brushed on desserts such as cookies, pastries, and the like.

Royal Icing – And then there is royal icing, made with powdered sugar, pasteurized liquid egg whites (or meringue powder), vanilla or your choice of extract (optional), and warm water or sometimes lemon juice or lime juice. Recipes do vary, though. It spreads smooth and hardens to a candy-like shell consistency. Royal icing is white, but you can add food coloring for all of your fancy decorating ideas. Used for cakes, cookies, wedding cakes, gingerbread houses, and more.

Glaze – Powdered sugar glaze is the thinnest, with even more liquid added to the powdered sugar. Powdered sugar glaze is poured, spooned, or drizzled over the top of coffee cake, pastry, cinnamon rolls, banana bread, and the like. Its consistency is just about as thin as syrup, well, just about. 🙂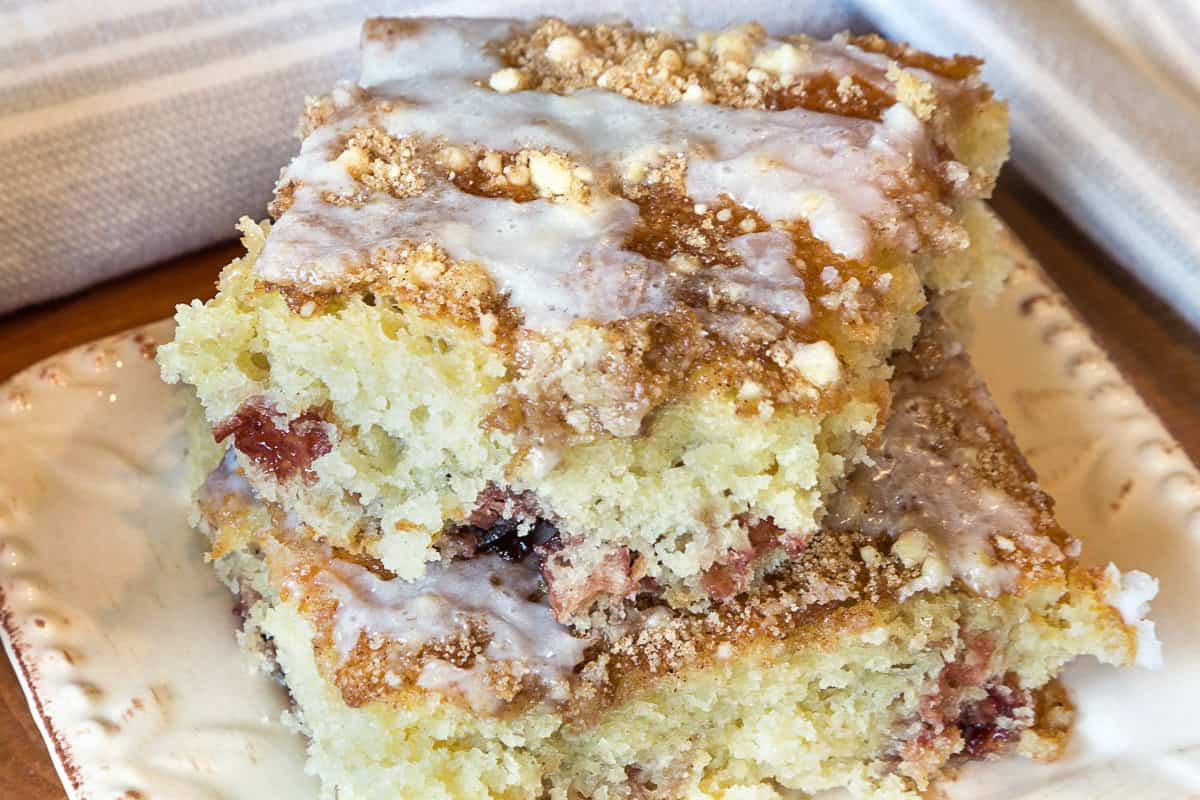 💡 Final Thoughts
Use powdered sugar right out of the bag as a dusting on desserts such as lemon bars and brownies. Or use powdered sugar to make this easy powdered sugar icing recipe for frosting, icing, or glaze on ranger cookies, muffins, banana bread, cinnamon rolls, and donuts. Also, powdered sugar icing tastes fantastic on applesauce cake, cupcakes, cherry coffee cake, yellow cake, white cake, and chocolate cake.
Think of the many creative possibilities you can muster up for birthday parties, celebrations, or that special occasion for your loved one. You can use food coloring, and even mix up the food coloring for that "just-right" color you need for your cakes and cookies. You can also add sprinkles on top of the icing to decorate the top of cake or cupcakes, or whatever you are making.
So spread or drizzle or spoon or pour (depending on how thick or thin you decide to make your icing) over your favorite cakes, cookies, and desserts. The taste is so delicious.
🍲 More Recipes You Will Love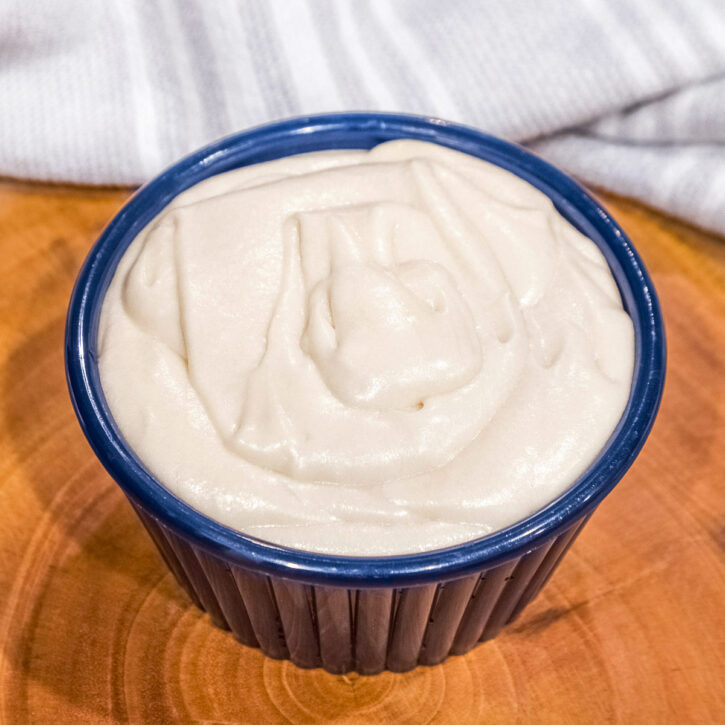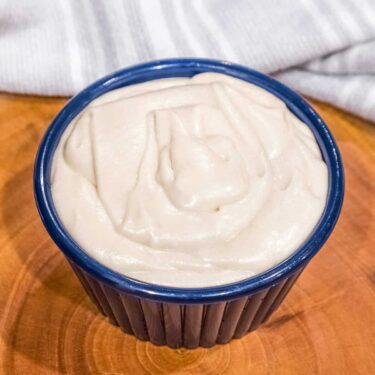 Powdered Sugar Icing
Need a simple and easy icing to decorate sugar cookies, or drizzle on top of coffee cake or applesauce cake? This sweet and creamy powdered sugar icing recipe can be made in a matter of minutes. So quick, so delicious!
👩‍🍳 Instructions
Soften the butter for about 20 seconds in the microwave.

Using a hand mixer or spatula, add the powdered sugar gradually to the softened butter.

Add the milk a little at a time to the powdered sugar and softened butter.

Add the vanilla extract. Mix thoroughly.
*️⃣ Recipe Notes
Note: Powdered sugar icing is very forgivable, for example:
You can use less butter or no butter at all.
If you want this icing to be a bit thinner, add more milk.
If you want the icing to be thicker, use less milk.
If you have accidentally added too much milk, you can add more powdered sugar to thicken the icing.
Add 2 tablespoons of cocoa powder to make chocolate icing.
A wife, a mother to a son and a daughter, and a grandmother to three granddaughters. Flo loves sharing recipes passed down from her own mother, her mother-in-law, and her grandmother as well as new recipes created with her daughter, Tamara Ray.
More by Flo ➜