(Last Updated On: February 2, 2023)
This applesauce spice cake is a sweet and moist cake that is made with applesauce, raisins, and spices. The cinnamon, cloves, and chopped walnuts make this spice cake amazing. And then, after it's done baking in the oven, powdered sugar icing is drizzled over the top of it to make it even more amazing! We love powdered sugar icing, especially on top of sugar cookies or coffee cake! So delicious!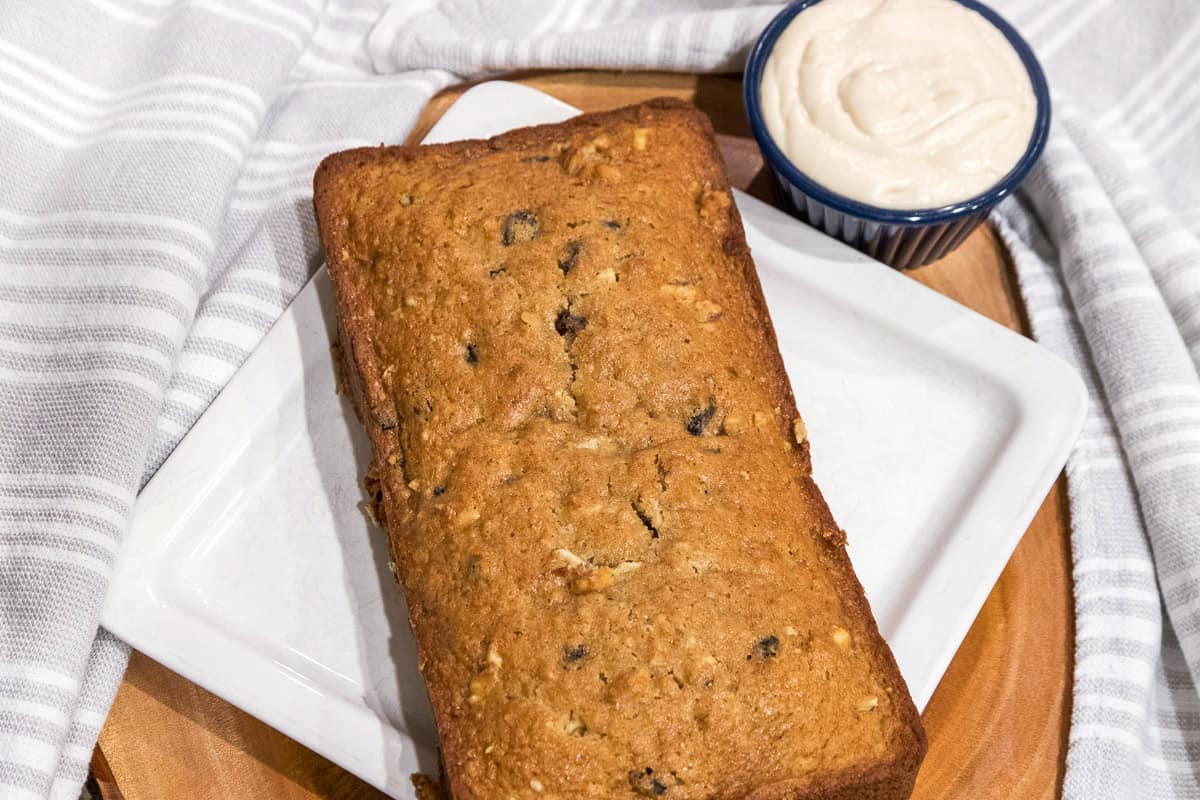 In brief, about fifty years ago, the neighbor lady living next door to us made an applesauce spice cake for my husband and me. She made the applesauce cake in one of those little disposable aluminum foil loaf pans. It was "out of this world" delicious… so I asked her for the recipe and she was nice enough to give it to me. So now I am passing it on to you. Enjoy!
🔪 Key Ingredients
👩‍🍳 How to Make Applesauce Spice Cake (Step-by-Step Instructions with Detailed Photos)
Step 1. Preheat the Oven
The first step is to preheat the oven to 350 degrees Fahrenheit.
Step 2. Prepare the Wet Ingredients
In a large mixing bowl, using a spatula or spoon, mix 1/2 cup of shortening together with 2 cups of sugar and 2 eggs.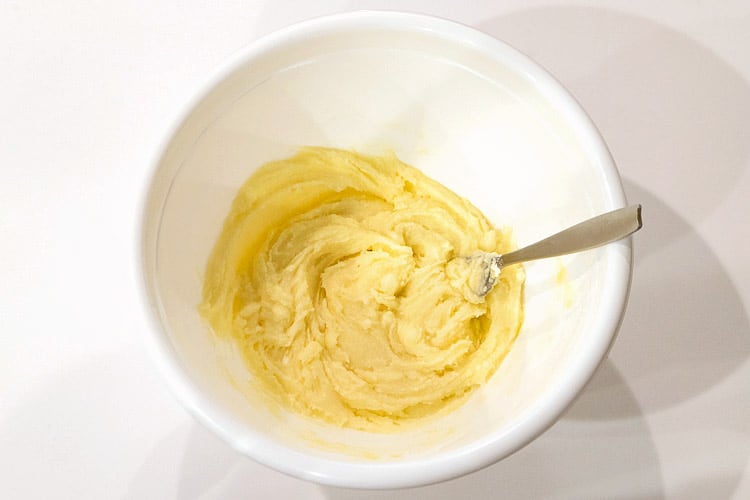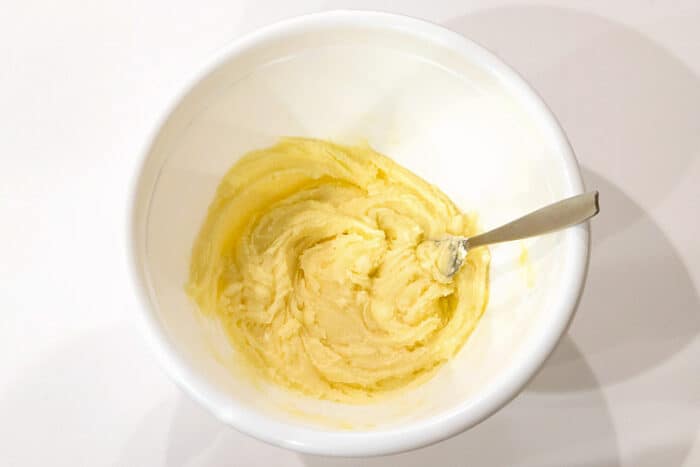 Step 3. Add the Applesauce
Then, mix 1 and 1/2 cups of applesauce together with the shortening, sugar, and egg mixture. You can substitute unsweetened applesauce if you prefer a bit less sugar content. Either way, it will not affect the taste.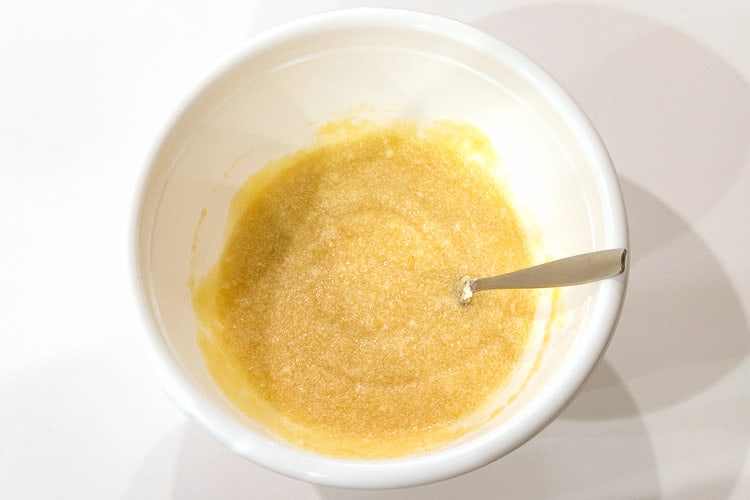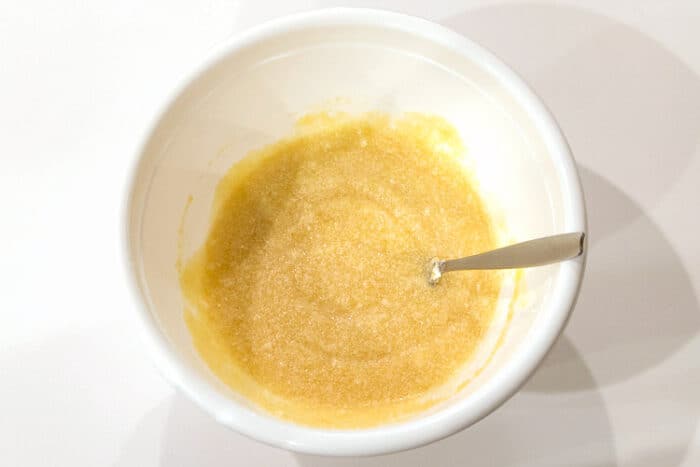 Step 4. Prepare the Dry Ingredients
In a different large bowl, add 2 ½ cups of all purpose flour together with 1/2 teaspoon of salt, 1/2 teaspoon of cinnamon, 1/8 teaspoon of cloves, 1 and 1/2 teaspoons of baking soda, and 1 teaspoon of baking powder. Whisk together flour, salt, cinnamon, cloves, baking soda, and baking powder until thoroughly blended.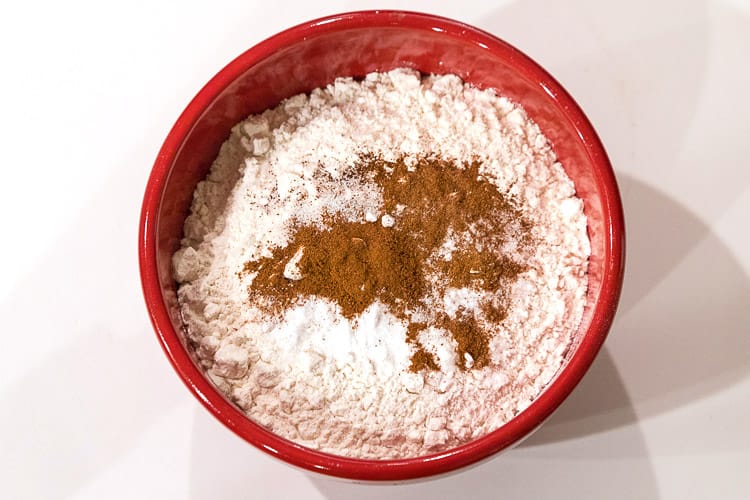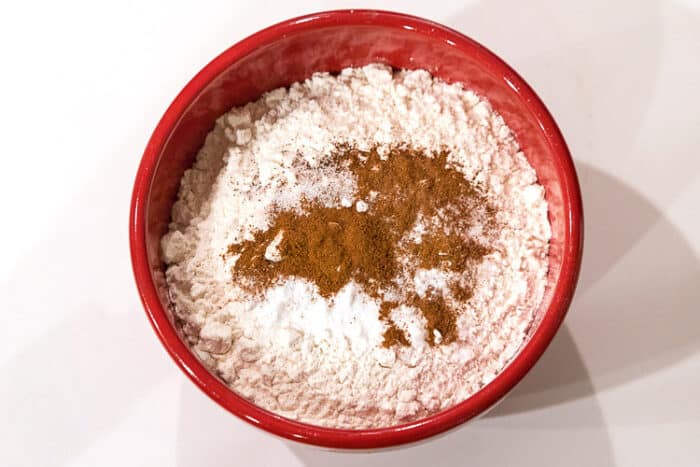 Step 5. Combine the Dry Mixture with the Wet Mixture
Add the dry mixture (the flour mixture) to the wet mixture (the applesauce mixture). After that, thoroughly stir the ingredients together forming a cake-like batter.
Tip: You can use an electric mixer or stand mixer if you prefer, starting at low speed. Then gradually increase to medium speed. And finally to high speed until the mixture is well blended.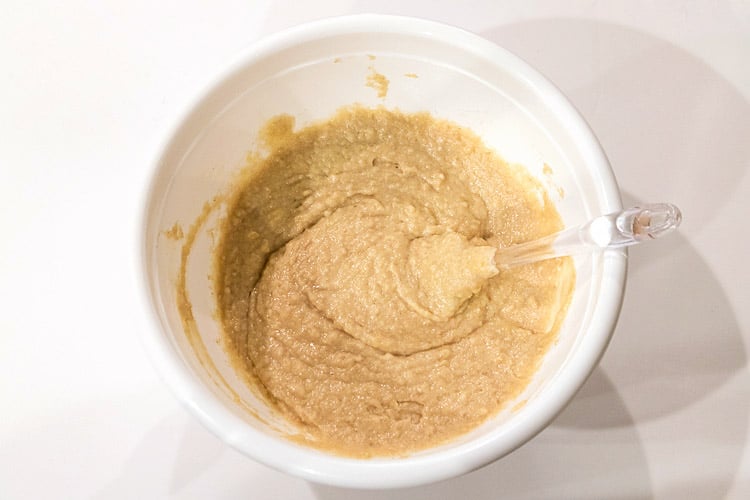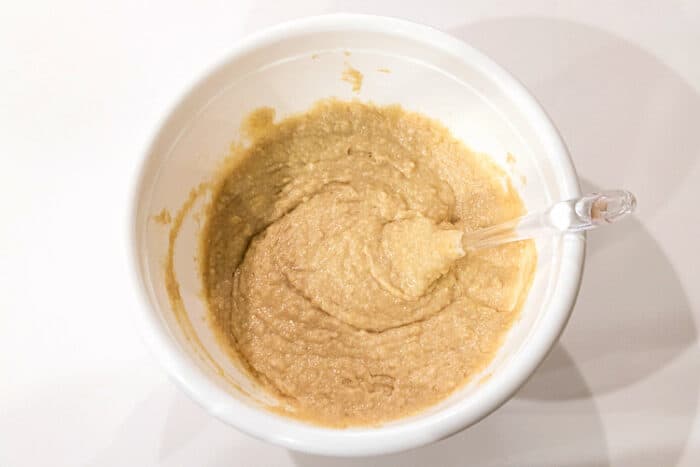 Step 6. Add the Raisins
Add 1 cup of raisins together with the applesauce batter and mix thoroughly with a spatula or spoon, but not the electric mixer. We don't want to mush up the raisins.
Tip: If you love raisins as I do, you can add another half of a cup now.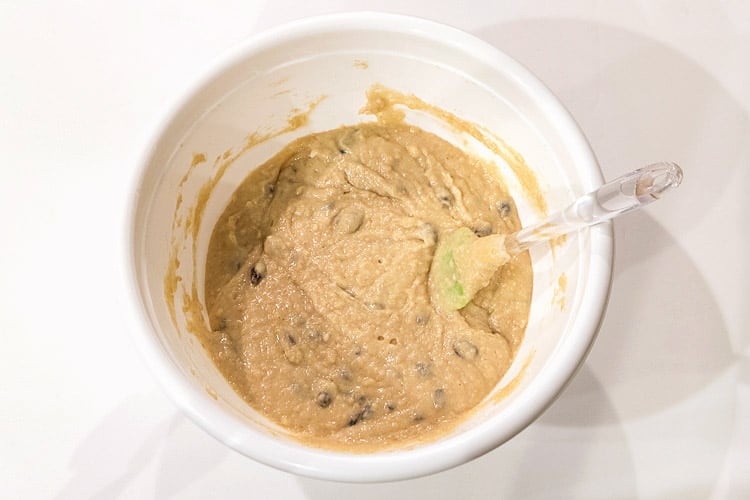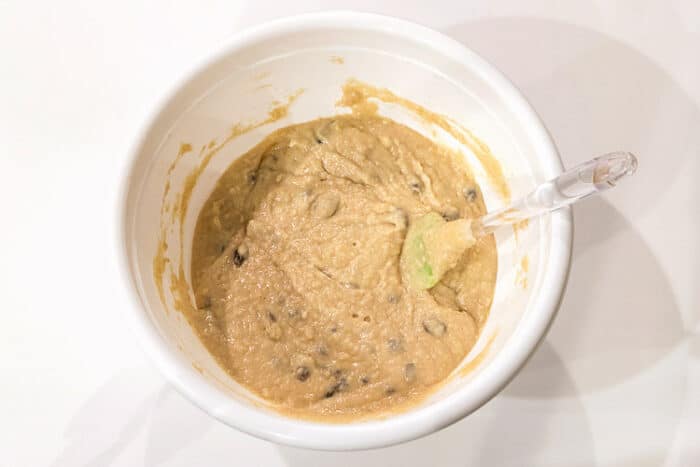 Step 7. Fill the Loaf Pans with Applesauce Batter
Spray two loaf pans with nonstick spray all around the inside of the pans so the bottom and the sides of the cake won't stick. We used something similar to these loaf pans for baking the applesauce spice cake.
Note: We added walnuts to one of the loaf pans. However, if everyone in your family likes walnuts or pecans, you can put them in both of the loaf pans now.
Then, pour batter equally into each of the loaf pans. You can place parchment paper in each loaf pan before pouring the batter in them if you prefer to do so. If you use parchment paper, you do not have to spray the loaf pans with nonstick cooking spray.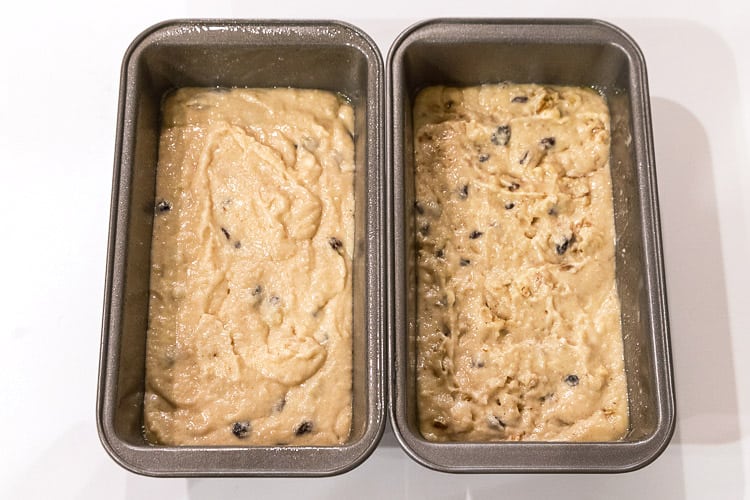 Step 8. Bake for 40 Minutes
Finally, place the loaf pans in the oven and bake at 350 degrees Fahrenheit for 40 minutes. After 40 minutes of baking, you can do the toothpick test. First, insert a toothpick into the middle of the applesauce cake, then pull it out to check for doneness. The toothpick should come out clean.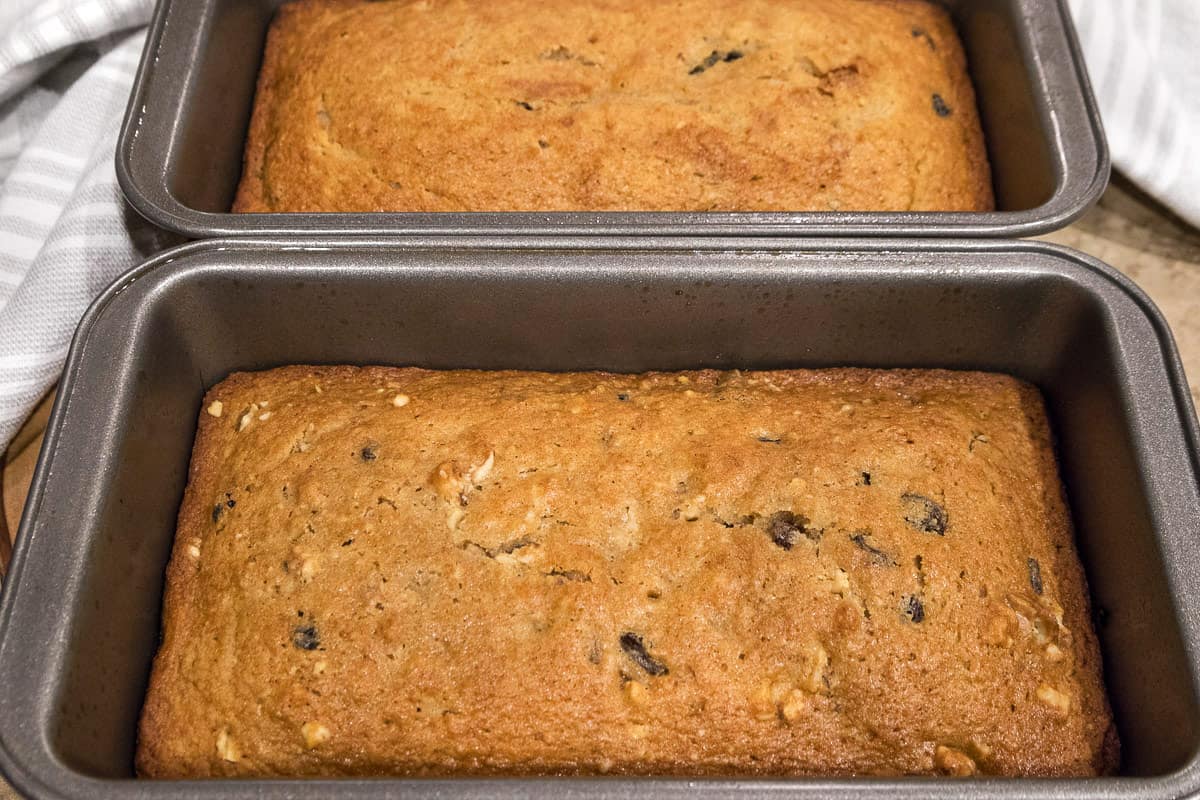 Step 9. Drizzle on Some Icing
And last but not least, you can make powdered sugar icing in a medium bowl as we did and drizzle it over the top of the finished applesauce spice cake. We made the icing on the thin side so it would have a drizzling effect to it.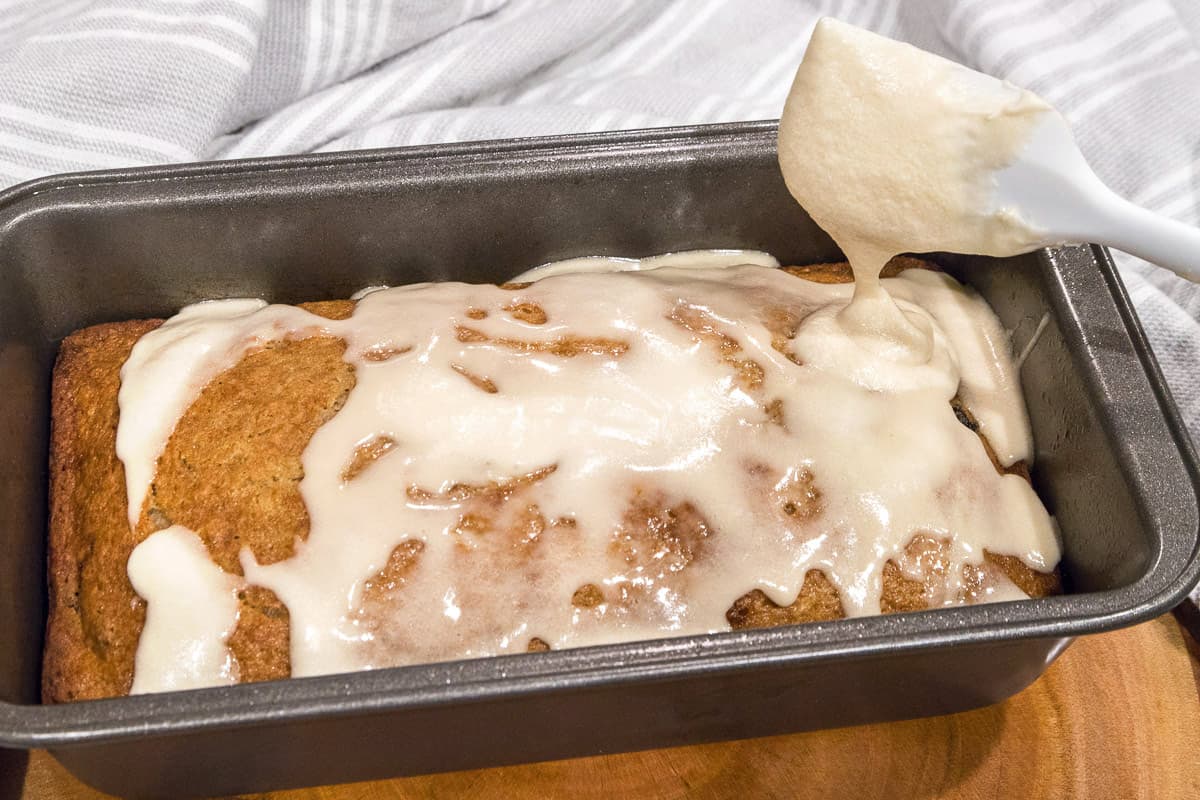 🌟 Recipe Variations
You can also add chopped pecans to this recipe.
If you don't have any shortening in the kitchen, you can substitute 1/2 cup unsalted butter or 1/2 cup vegetable oil.
You can add a teaspoon of vanilla extract.
Make it a fruit cake by adding your favorite fruit, maybe dried cranberries or diced apples.
You don't have to use loaf pans. You can use a bundt cake pan or round cake pans.
You can even make muffins instead by using a muffin pan. The total time, or baking time, may need to be adjusted by a few minutes. Just check for a golden brown color on the top of the muffins and insert a toothpick in the middle of the muffin close to the end of the baking time.
Make homemade applesauce instead of using store-bought applesauce.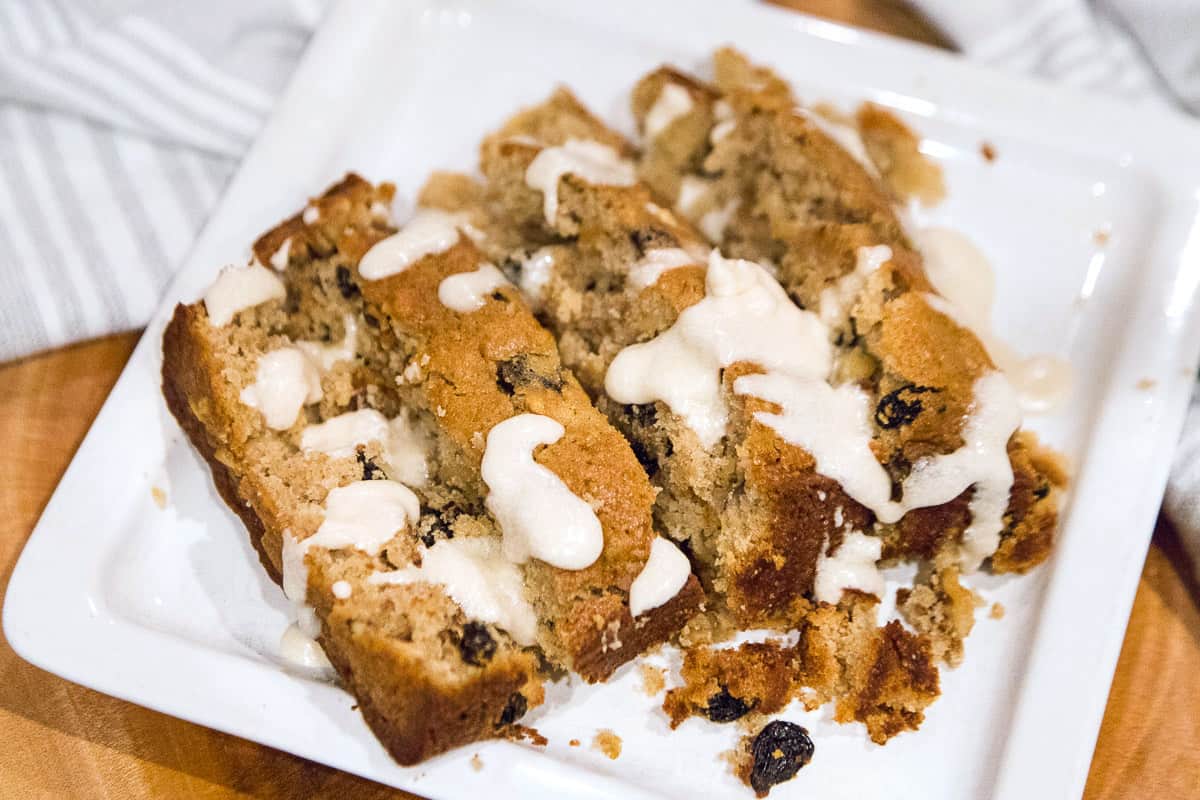 🙋 FAQs
Can You Freeze Applesauce Spice Cake?
Yes, you can freeze applesauce spice cake, but first, put the cake in an airtight freezer-safe bowl or container. It is easier to cut individual pieces and freeze them if that is a possibility for you. Put each individual piece in a separate ziplock bag, then when you want a piece of applesauce spice cake, just open the freezer door and select one or two bags. It thaws within minutes, but it is mighty tasty half frozen.
How Do You Store Leftover Applesauce Spice Cake?
I like to put certain food items in the refrigerator, and this cake is one of them. However, you can leave it out on the countertop in a covered cake container for a couple of days. After that, put it in the refrigerator for a couple more days, or freeze the rest of it.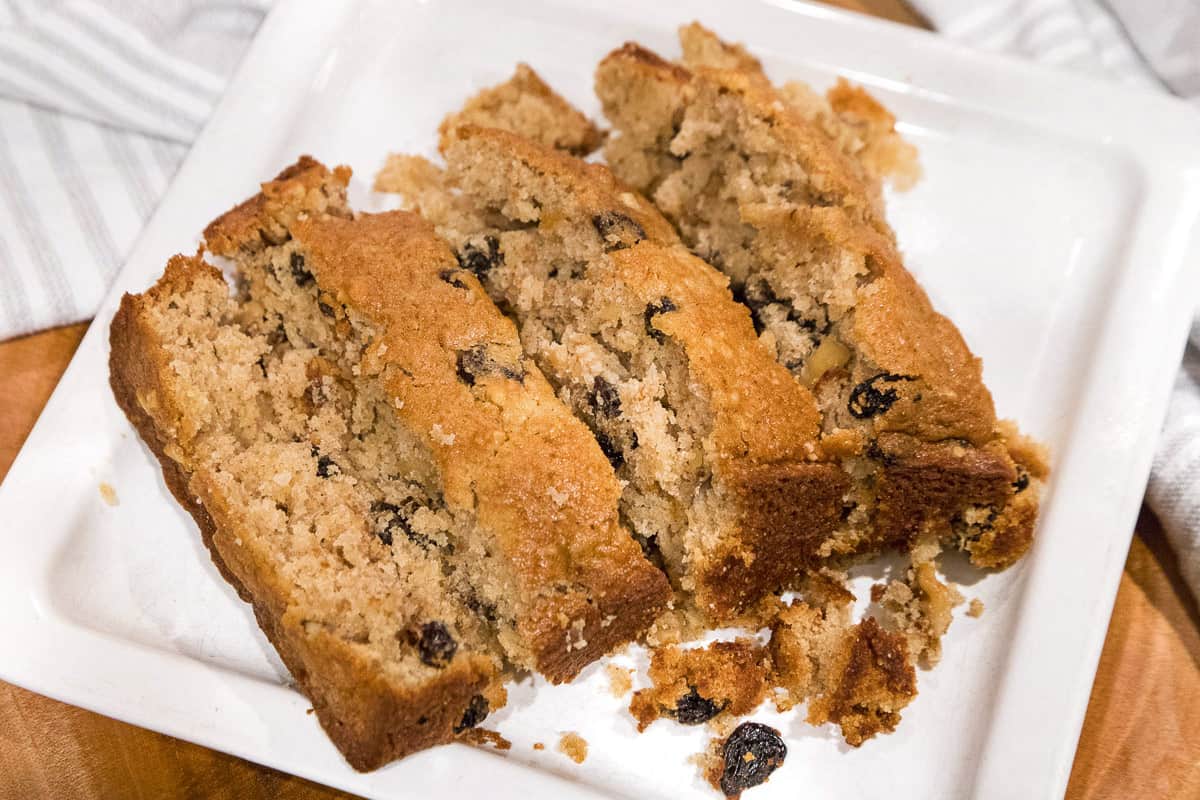 💡 Final Thoughts
This is a fun and simple cake to make. No cake mix is used, it's all homemade and fresh ingredients in this recipe. It tastes fantastic. With it being a super moist applesauce cake, and undoubtedly, with the icing drizzled on top, it will be a family favorite for sure. Enjoy!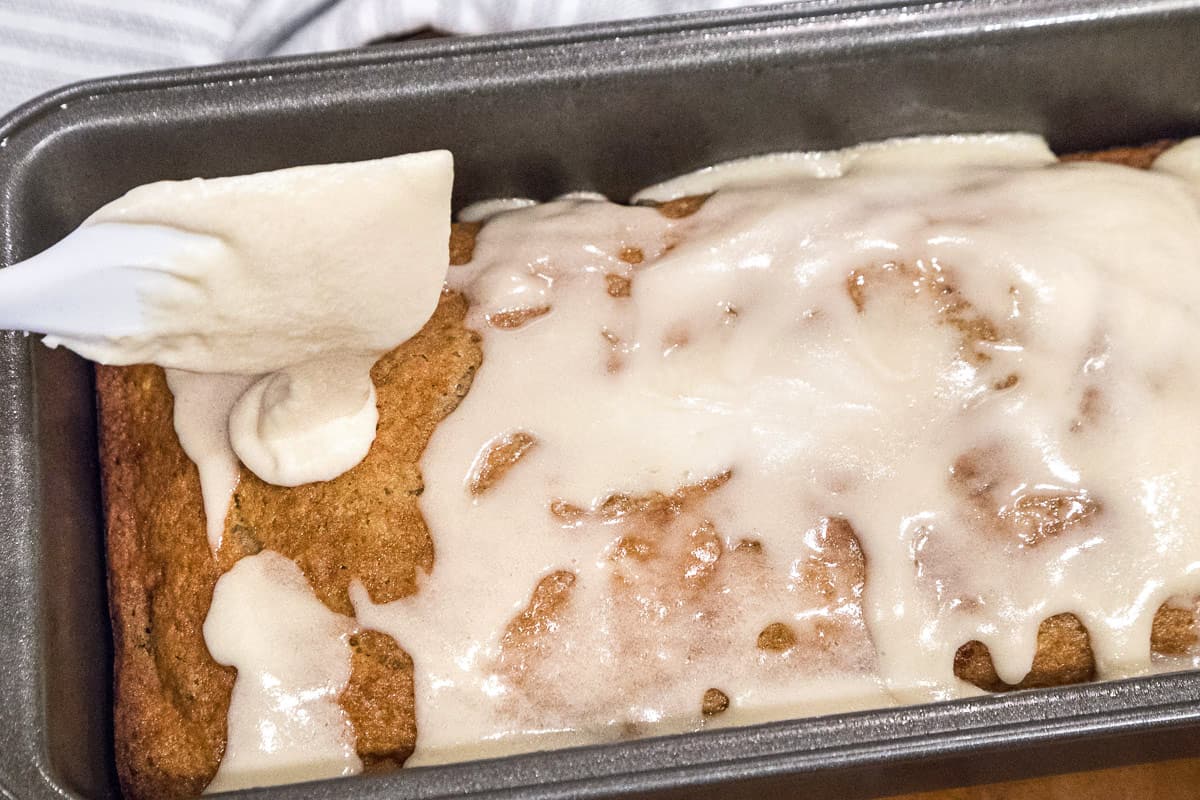 💖 More Cake Recipes You Will Love
If you like this applesauce cake recipe, we know you will love these other favorite recipe ideas of ours that we have made, tested, and devoured within days. 🙂
Mississippi Mud Cake – A chocolate lover's dream! Mississippi mud cake is amazing with so much chocolate in every bite. Loaded with lots of mini marshmallows, chocolate chips, chocolate frosting, and then chopped pecans on top.
White Nectarine Cake (Upside-Down) – The first layer that goes into the cake pan is the nectarines, and the second layer is the cake batter. After baking, you flip it over, and Voila, a beautiful arrangement of white nectarines smothered in a crumble topping of sugar, cinnamon, and light brown sugar.
No Bake Oreo Cheesecake – A crispy Oreo bottom crust and a cream cheese mixture with crushed Oreo crumbs in it. Whipped cream, crushed Oreo crumbs, and sprinkles top off this amazing Oreo cheesecake.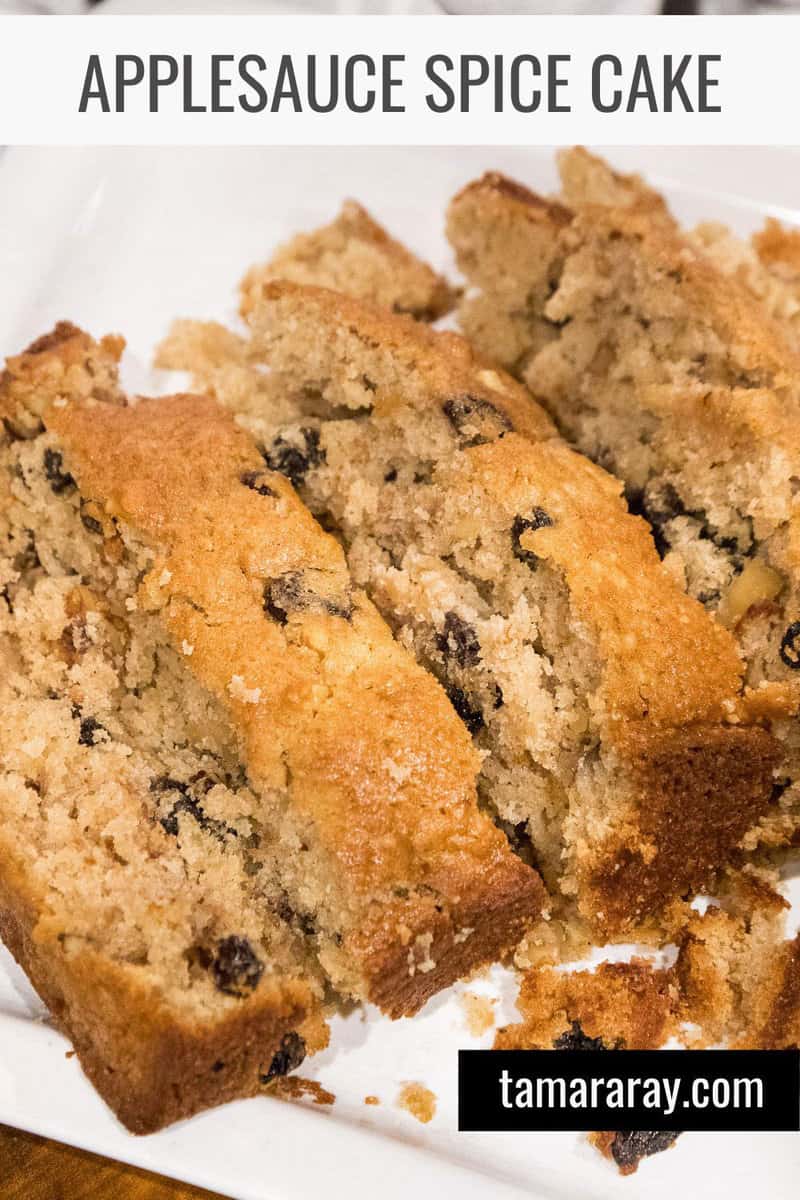 📄 Recipe Card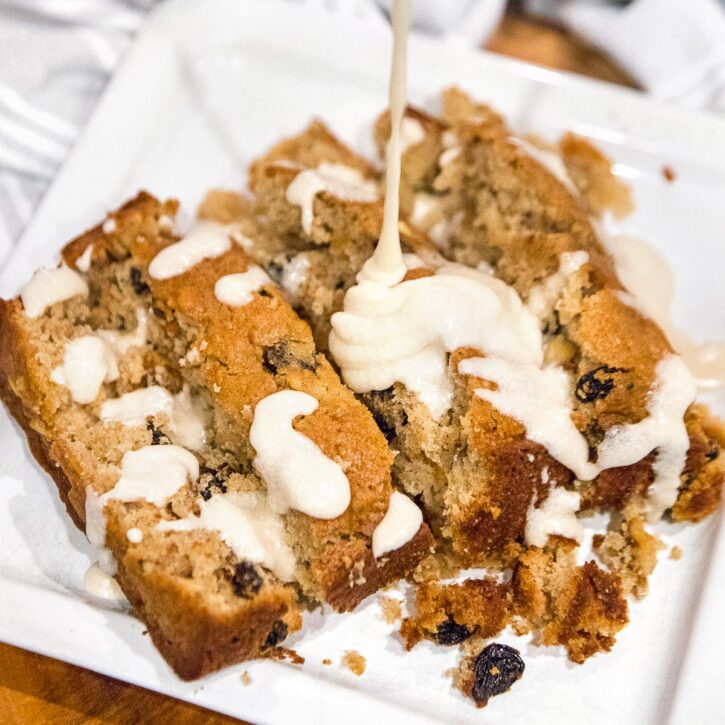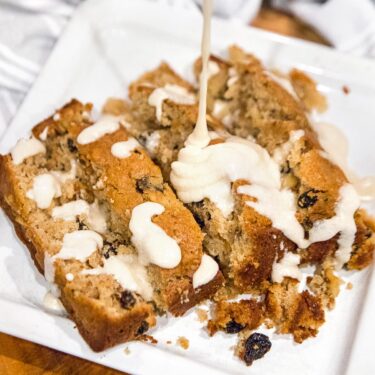 Applesauce Spice Cake
A delicious applesauce spice cake made with applesauce, raisins, spices, and walnuts then powdered sugar icing is drizzled over the top.
👩‍🍳 Instructions
Preheat oven to 350 degrees Fahrenheit.
Preparing The Batter
Mix the shortening, sugar, and eggs together.

Then add the applesauce and mix again.
Preparing and Adding the Dry Ingredients
In a separate bowl, mix the flour, salt, cinnamon, cloves, baking soda, and baking powder together.

Then add the flour mixture to the applesauce mixture.

Add the raisins and mix well.

If you want walnuts in one loaf pan or in both loaf pans, you can add them now.

Coat the loaf pans with cooking spray. Fill each pan with the applesauce batter.

Place in the oven. Bake for 40 minutes at 350 degrees Fahrenheit.

Test the center of the applesauce spice cake with a toothpick to make sure it is done.
*️⃣ Recipe Notes
We used 2 loaf pans because we put walnuts in one loaf pan and not the other. You can use one loaf pan for this recipe. The applesauce cake will then rise above the rim of the loaf pan.
As a topping for your applesauce spice cake, try this yummy powdered sugar icing.
If you like walnuts, you can add up to 1 cup to this recipe. If you don't like walnuts, you can omit them.
You can substitute 1/2 cup of vegetable oil instead of 1/2 cup of shortening.
A wife, a mother to a son and a daughter, and a grandmother to three granddaughters. Flo loves sharing recipes passed down from her own mother, her mother-in-law, and her grandmother as well as new recipes created with her daughter, Tamara Ray.
More by Flo ➜