(Last Updated On: August 16, 2022)
This ground beef taco recipe is quick and easy to make, and a favorite the whole family loves. When you don't have much time to be in the kitchen, this simple easy-to-make beef taco recipe can save the day.
Tacos are also nutritious and good for your body. There is protein from the ground beef and cheddar cheese, and vitamins and minerals from the assorted vegetables.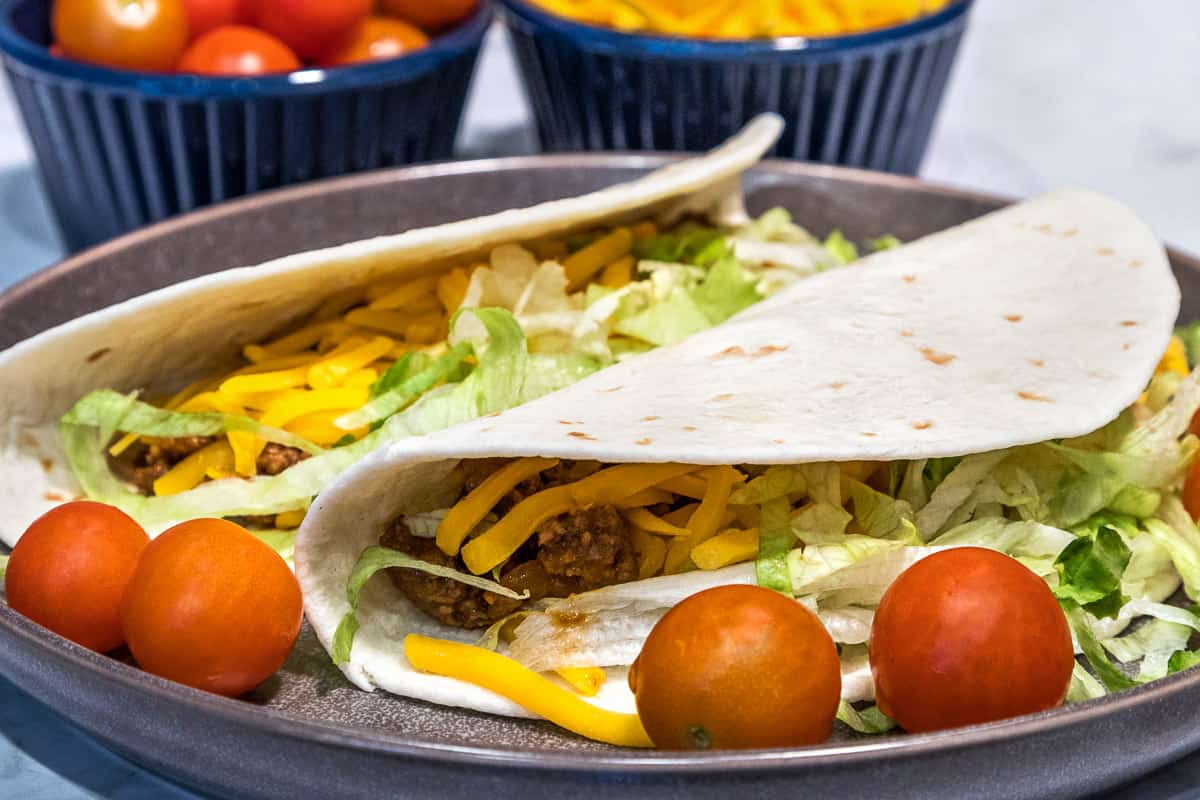 When my daughter makes tacos, she adds 1/2 teaspoon of cayenne pepper. Cayenne pepper comes from a moderately hot chili pepper containing capsaicin. Capsaicin is the compound that gives the peppers their heat.
Key Ingredients for Ground Beef Taco Recipe
2 pounds of lean ground beef
One 16-ounce jar of La Victoria Salsa Victoria Hot (or your favorite salsa)
1/2 teaspoon cayenne pepper
1/4 cup ketchup (not shown).
Soft taco flour tortillas
Toppings
Refried beans
Extra sharp cheddar cheese
Lettuce
Tomatoes
Step-By-Step Ground Beef Taco Instructions with Photos
Put 2 pounds of lean ground beef in the frying pan, then brown on medium-high heat. Brown the hamburger until there is no pink left. Chop it up, move it around, and mix it up while it is browning. This takes approximately 10 to 15 minutes.
While the ground beef is browning, open the can of refried beans and simmer on the stove until you are ready to eat. Stir occasionally.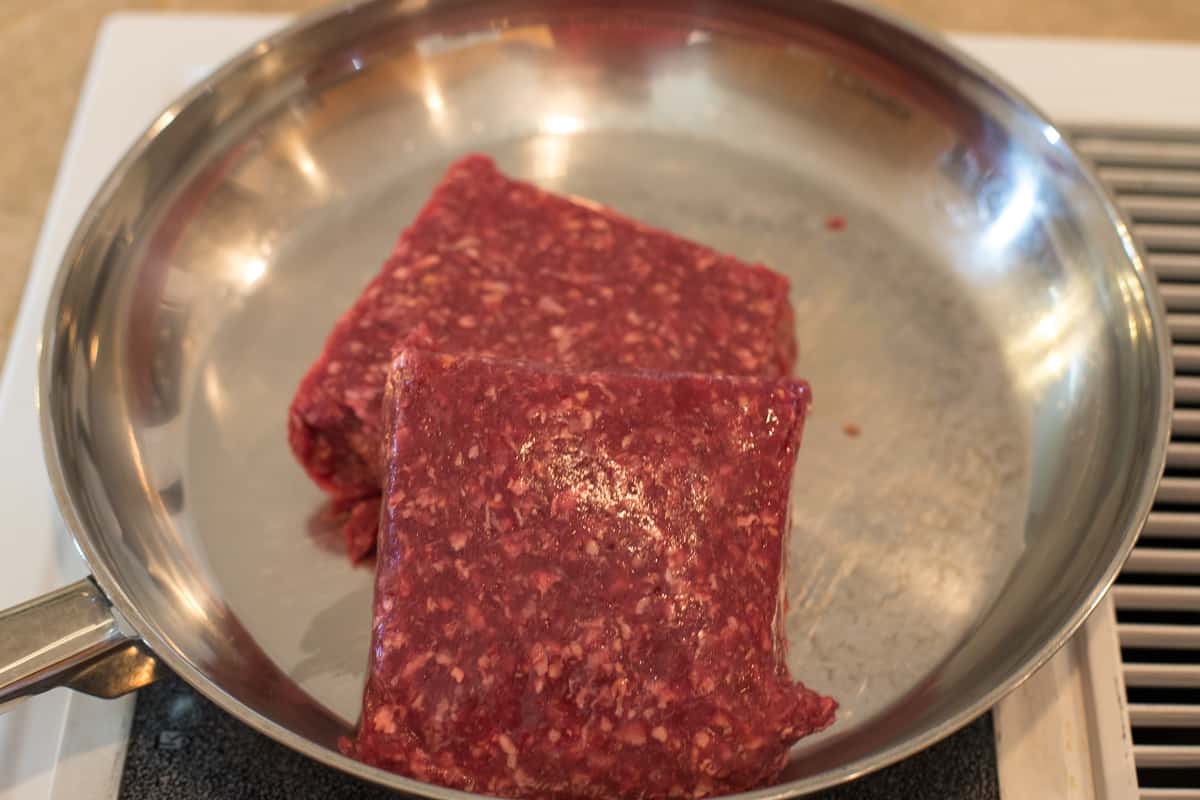 The photo below shows what the lean ground beef looks like when it is chopped up, browned, and has no pink left in it. At this time, remove any unwanted liquid grease from the frying pan.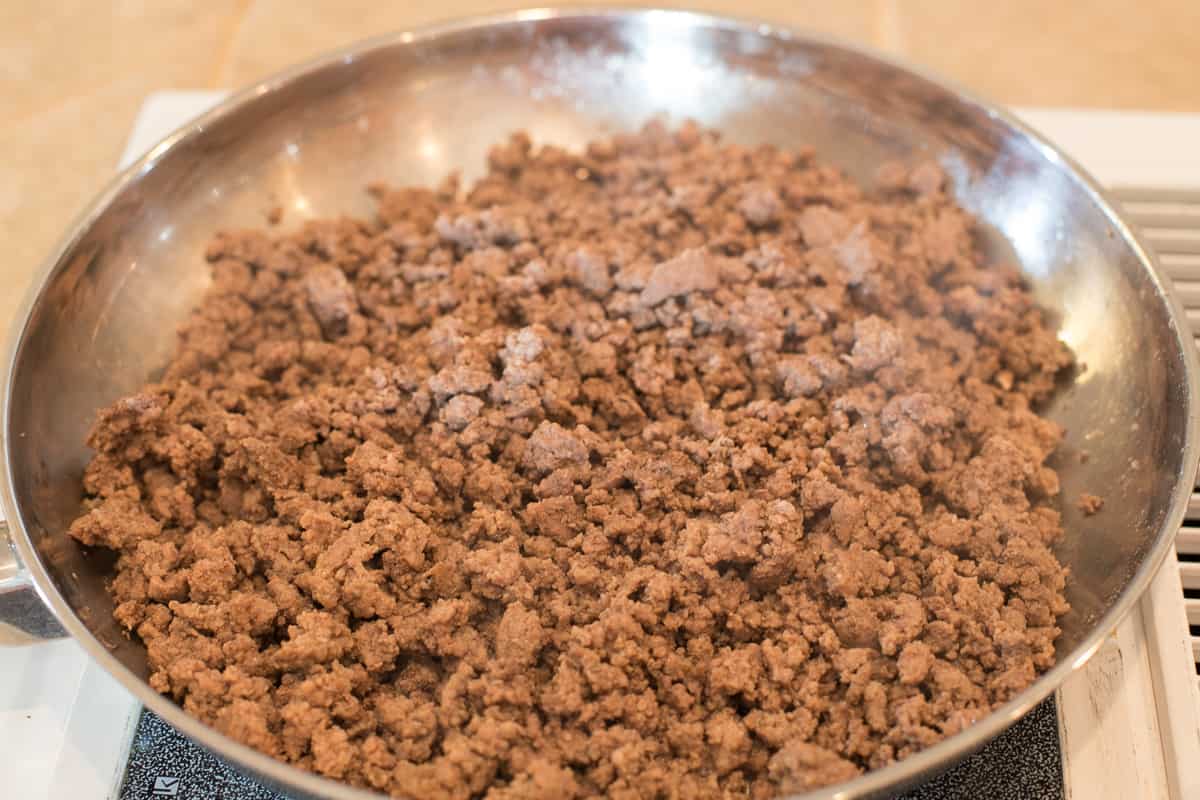 Adding Salsa
This recipe uses one 16-ounce jar of La Victoria Salsa Victoria Hot. There are some good things in this little jar of salsa, such as tomatoes, onions, distilled vinegar, garlic, and Santa Fe peppers. Still only 10 calories in 2 tablespoons.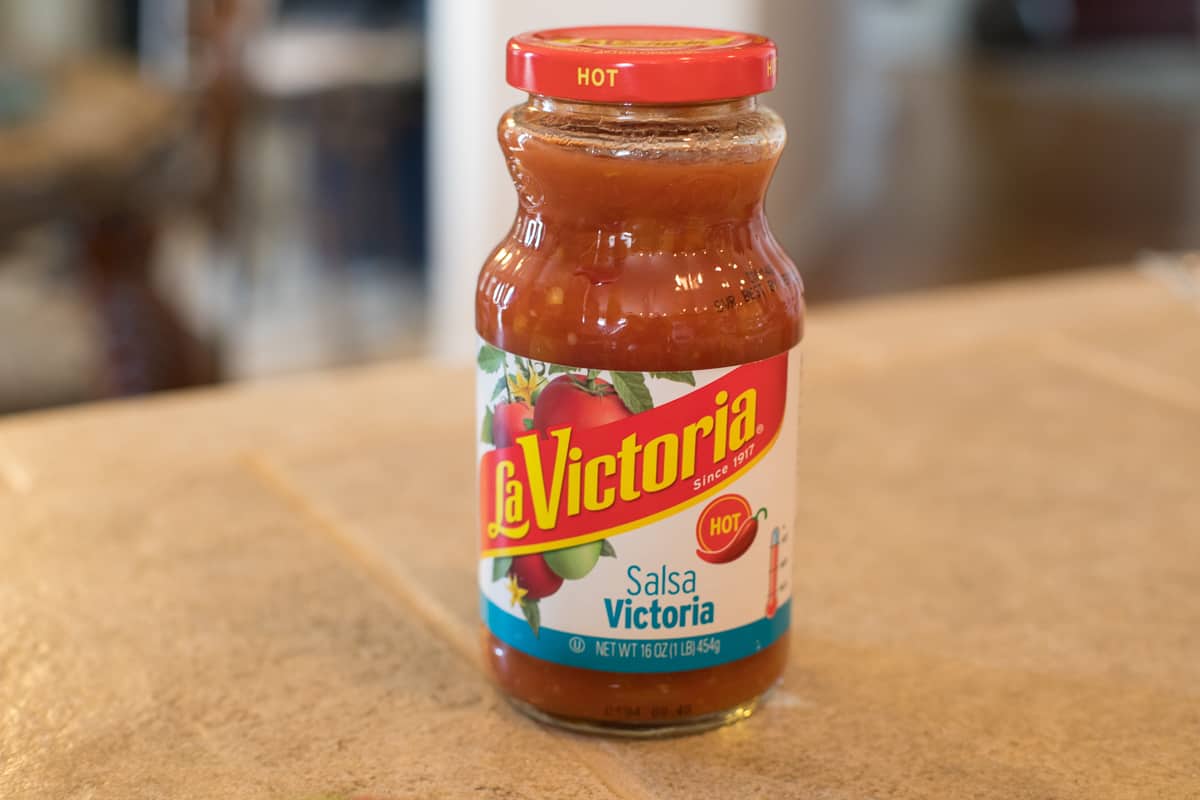 Pour the 16-ounce jar of La Victoria Salsa Victoria Hot on the ground beef, then add 1/4 cup of ketchup, and 1/2 teaspoon of cayenne pepper (not shown), together with the ground beef mixture. Stir all together with the ground hamburger. Simmer on low heat for about 7 minutes or so.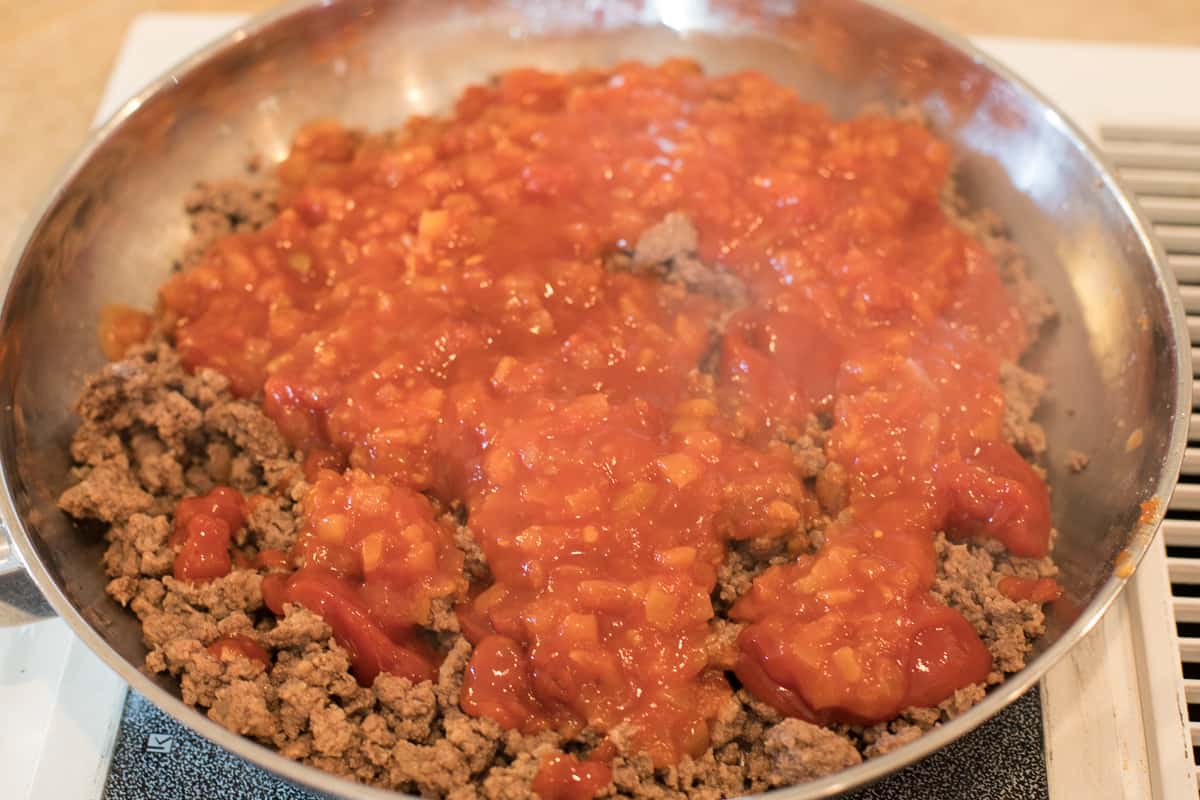 The hot and spicy ground beef taco mixture is now finished and ready to eat.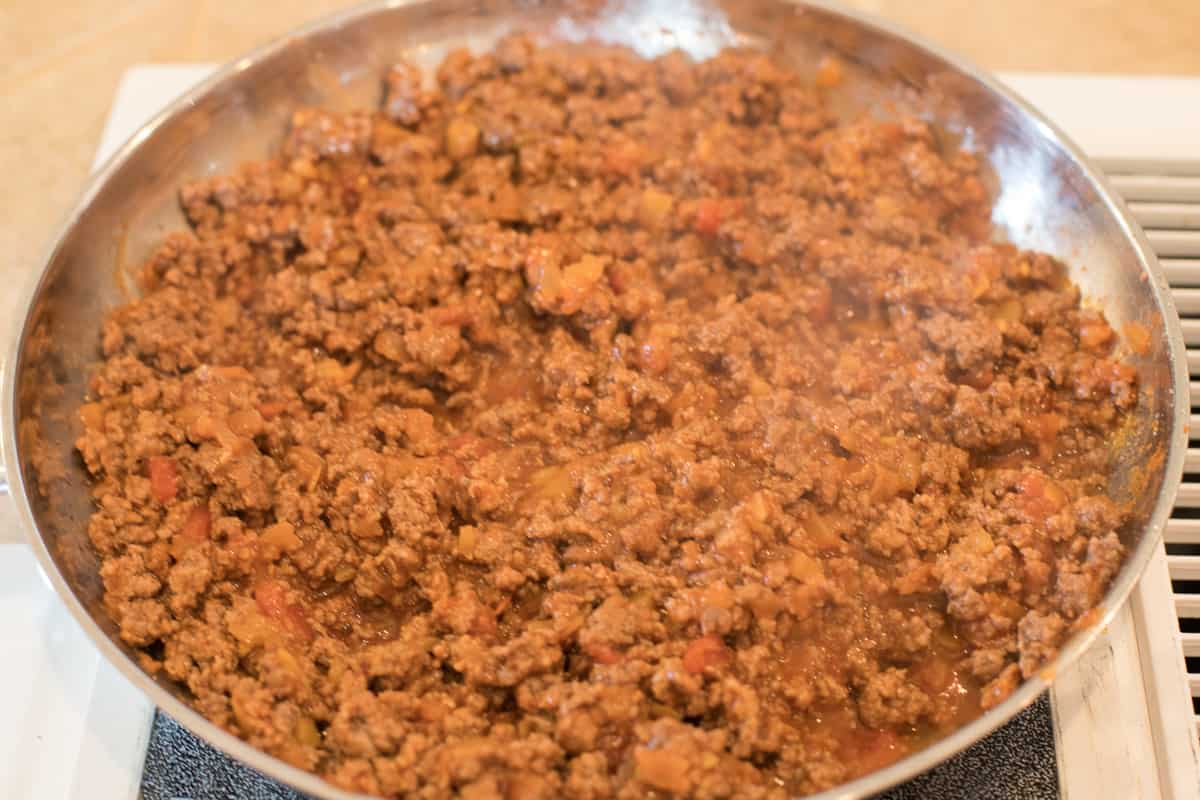 To Prepare a Taco
Heat a tortilla (flour tortilla) in the microwave for about 10 seconds. Take out of the microwave and put a layer of refried beans on it, then a layer of the taco meat mixture, a layer of extra sharp cheddar cheese, then a layer of lettuce and tomatoes. Eat and enjoy. Our side dish is French fries.
Final Thoughts
We use flour tortilla shells heated in the microwave, but there are other "how to prepare a taco" options to choose from.
For example, you can use a hard corn shell instead of a flour tortilla, or you can use no shell at all, like a taco salad. For a taco salad, put all of the finished taco ingredients in the same order on your plate, minus the taco shell.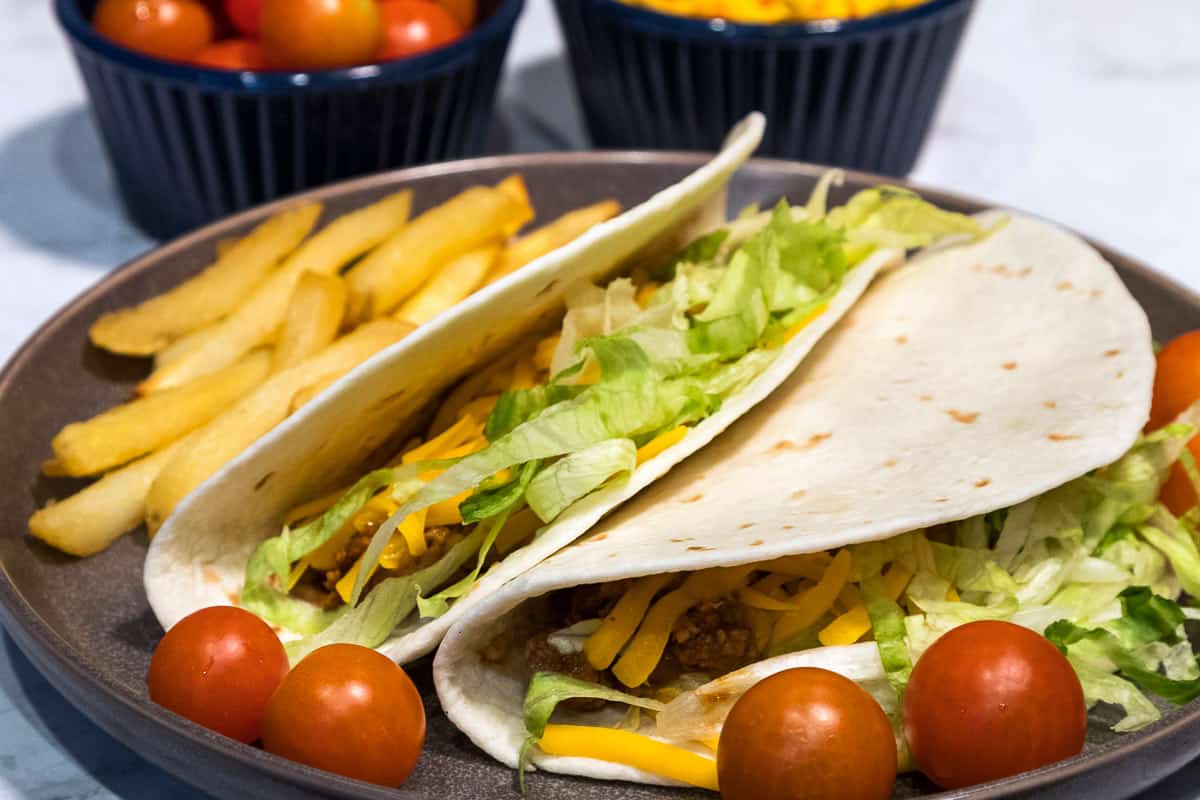 The whole family loves the flavor of these tacos, even my 3 granddaughters at a young age. The flavor is hot but not overwhelming, spicy, and so delicious. A must-try for your family too. Enjoy!
And I've heard that there's always room for dessert – when it's peach cobbler. So yummy!
Easy Ground Beef Taco Recipe with Salsa
A simple, quick, delicious, and easy to make beef tacos using La Victoria Salsa, ketchup, and cayenne pepper.
🧂 Ingredients
Toppings
16

ounce

refried beans

(1 can)

1

pound

grated sharp cheddar cheese

1

bag

shredded lettuce

10

ounce

tomatoes

(1 container)
👩‍🍳 Instructions
Put the lean ground beef in a frying pan. Brown on medium heat for about 15 minutes or until no pink is left in the hamburger. Drain Liquid.

Pour the salsa on the hamburger.

Add the ketchup and the cayenne pepper. Mix together.

Simmer on low heat for about 7 minutes or so.
Prepare A Taco
Heat a flour tortilla in the microwave for about 10 seconds.

Spread a layer of refried beans on the flour tortilla.

Put a layer of the ground beef mixture.

Toss on some sharp cheddar cheese, lettuce, and tomatoes.
*️⃣ Recipe Notes
There are many different toppings you can sprinkle on top of your tacos. A few examples are:
Sour cream
Diced onions
Black olives
Mild salsa or hot salsa
Shrimp
Black beans
Refried beans
Guacamole
A wife, a mother to a son and a daughter, and a grandmother to three granddaughters. Flo loves sharing recipes passed down from her own mother, her mother-in-law, and her grandmother as well as new recipes created with her daughter, Tamara Ray.
More by Flo ➜