(Last Updated On: August 16, 2022)
During my time in college, I would order the Citrus Squeeze smoothie from Jamba Juice all of the time. We had a Jamba Juice on campus at my college, so it was easy to get them a lot. I don't think they make this particular smoothie flavor anymore, but I recently got a Ninja Professional Blender
so I thought I'd try out my own version of a Jamba Juice at home smoothie.
The Ninja Blender works so much better than the previous blender I used to have. Not only does it blend everything much better, but it is also easier to clean up. There are only 3 pieces to the blender that can easily be run under hot water in the sink right after making a smoothie.
What Blender Does Jamba Juice Use?
Jamba Juice uses blenders powered by Blendtec. It is a commercial blender that is designed to be used for high-volume blending.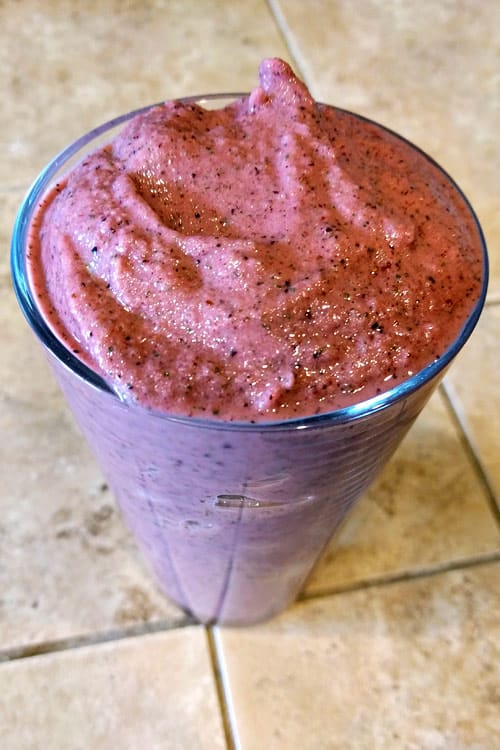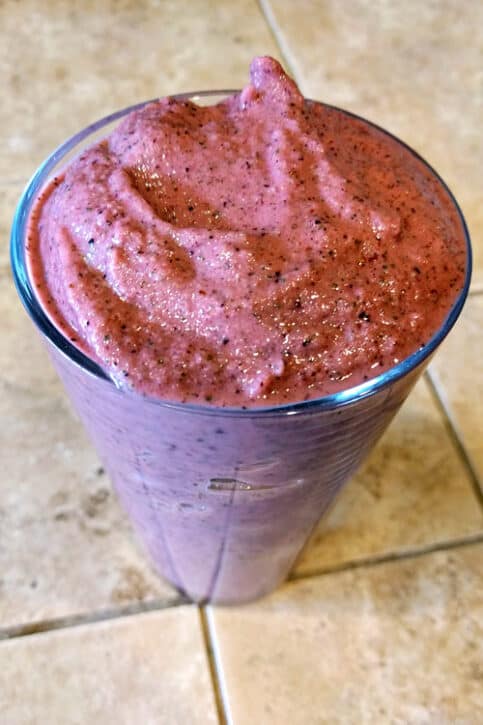 Jamba Juice Citrus Squeeze Copycat Recipe
My recipe is different than Jamba Juice's version, but it tastes so similar to me. I make a healthier version as I do not add the orange sherbet that they do, and I also add some kale in. You cannot taste the kale in the smoothie at all. The smoothie is really thick probably due to the Greek yogurt, ice, and banana.
You can change the flavor of this recipe by adding different frozen fruits if you would like. Sometimes I add in pineapple and sometimes I take out the blackberries. My husband and kids really enjoy this smoothie as well.
I tried this recipe once with milk instead of orange juice to see if it would taste more like a milkshake. It was still a good smoothie, but I much more prefer the orange juice flavor in it instead of the milk.
Benefits of Fruit Smoothies
Creating your own fruit smoothies can be very beneficial. Below I have listed some of my favorite benefits.
Fruit smoothies are quick and easy to make
Fruit smoothies make it easier to get your daily intake of fruits and vegetables in.
Kids like fruit smoothies and therefore makes it easier to get their daily intake of fruits and vegetables, too.
Fruit smoothies keep you hydrated.
They are tasty, fun, and a great meal alternative option.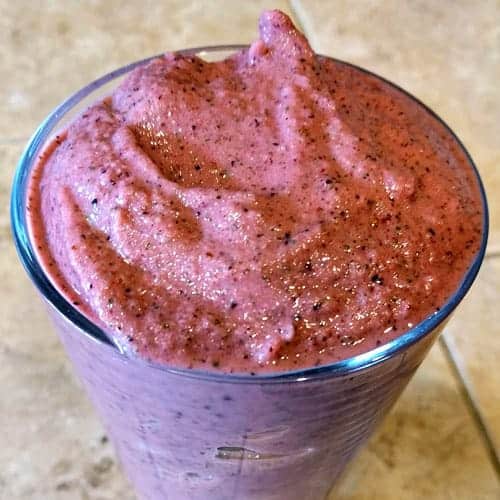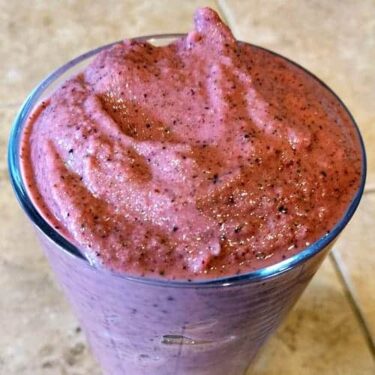 Jamba Juice Citrus Squeeze Copycat Smoothie
Delicious healthy smoothie that tastes similar to Jamba Juice's Citrus Squeeze. It is easy to make with simple ingredients.
🧂 Ingredients
1

medium banana

1/3

cup

frozen strawberries

1/2

cup

orange juice

4

ounces

greek yogurt

(vanilla flavor)

5

large ice cubes
Optional
1/2

cup

kale

1/3

cup

frozen blackberries

1/3

cup

frozen blueberries

1/3

cup

frozen pineapple
👩‍🍳 Instructions
Place all of the frozen ingredients in the blender.

Blend on high for about 30 seconds.

Put in the rest of the ingredients and blend on high until smooth.
*️⃣ Recipe Notes
I like to put the frozen ingredients in first, so they are closer to the blade of the blender and get chopped up better.
Jamba Juice's Original Citrus Squeeze Recipe
The recipe above is my version of a healthy copycat of the Citrus Squeeze. If you are looking for the original Citrus Squeeze recipe it looks more like this:
1 cup orange juice
1/2 cup pineapple juice
2/3 cup frozen strawberries
1 banana
2 scoops orange sherbet
1 cup ice
Ex-Division I basketball player who has always loved eating food, but has not always loved cooking it. After the birth of her daughters, she now loves cooking new meals and recipes for her family to try and enjoy. She loves to stay active, work on DIY projects, spend time with family, and all things photography. More by Tammy ➜